Improvements
As it was the New Year I thought my watermark could do with a bit of a change. I updated the text, and the logo in the water mark. Hopefully it looks a bit better than the previous one. The logo was quite pixely (is that even a word?). It needed to be remade. The current one still isn't perfect, however, its a massive improvement over the first iteration of my camera logo. I also updated the logo in the header of the website.
The website, although it may not look like it, got quite a bit revamp. Added functionality eg, social media integration, search features and improved blog setup to name a few. I expect more changes over the coming days and weeks. It's amazing what a small few aesthetic changes can do!
Another Edit
Anyway, on to the meat of this post. I decided to go back and try and reedit my latest astrophotography picture. I really wanted to go out and try and get a few more shots, and give my new lens a go, but the weather has been quite terrible lately. I missed a chance at capturing the Northern Lights on New Years Eve as I was in Limerick and would have had to be further up the country (the only clear night recently and I was in Mayo that morning :/). In this edit I tried to bring out the colours a lot more. This is quite evident in the Milky Way and light coming from the area of Knock Airport. The previous version of this picture can be seen here.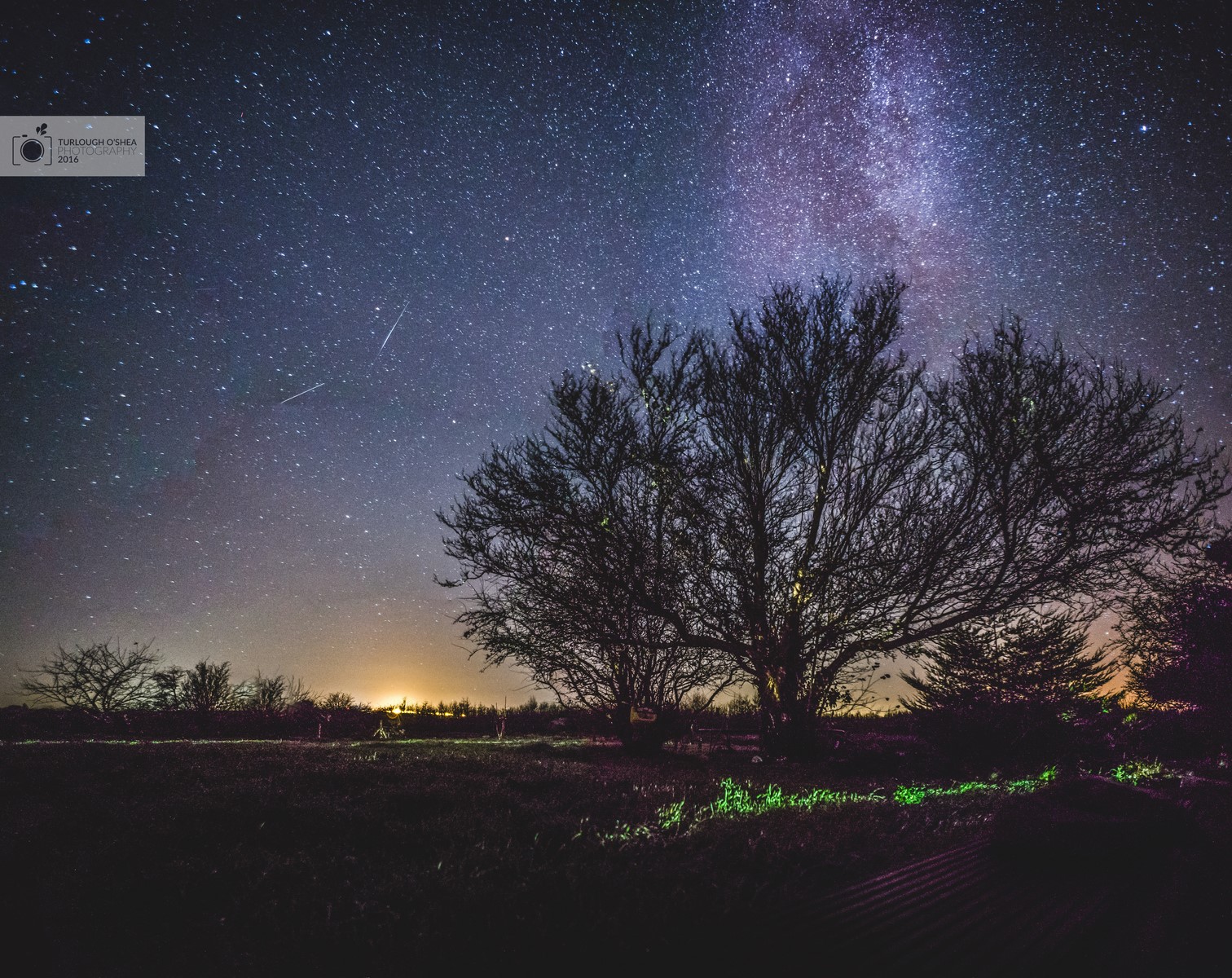 Panorama of 5 images – 16mm Ff/2.8, ISO 2500, 25 seconds
If you have any like my work or want to see what I've been up to, please check out and like/follow my website, my 500px, my Facebook, my Instagram and my Twitter.
Please follow and like us: