I've always been fascinated by Astrophotography. Even before I knew it was a thing, I loved pictures of stars. I remember years ago when I was on a family holiday in Turkey, on a trip to Cappadocia in a bus driving along a twisty mountain road, looking out the window and feeling like I could touch the stars! I'm not sure if that's where my love for the stars came from, but it sure helped.
Until recently (when I got my Sony a6000) I didn't feel as though I would be able to get some of the stunning pictures you sometimes see. I felt my old camera simply wouldn't be good enough, ISO being a major issue. Along with equipment, there are other factors to be aware of. If you want to photograph the stars, you need the moon to be in the new moon phase. Generally speaking, this happens once a month. There is a two maybe three night window for you to work with. Along with the time of month, you have to hope the weather is good. Only clear nights will work. If there are clouds, they will mess up your shot this is because of the fact a long exposure is needed. You have to leave the shutter open for around 20s. If you leave it open for more eg. 30s, you start to get star trails (very nice in their own right, but not what I want at the moment).
Below is my only attempt from the start of December. I was in Mayo and had about an hour before the Storm Desmond was due to hit. It was freezing and I didn't have any of my cold weather gear (eg. boots, hat, gloves, jacket etc…). I didn't feel up to finding a new spot, so I reused one from November. This was fairly handy as if the conditions got bad quickly, I could retreat back to the safety of a house quickly. Anyways, Storm Desmond brought this little gem into our lives.
If you have any like my work or want to see what I've been up to, please check out and like/follow my website, my 500px, my Facebook, my Instagram and my Twitter.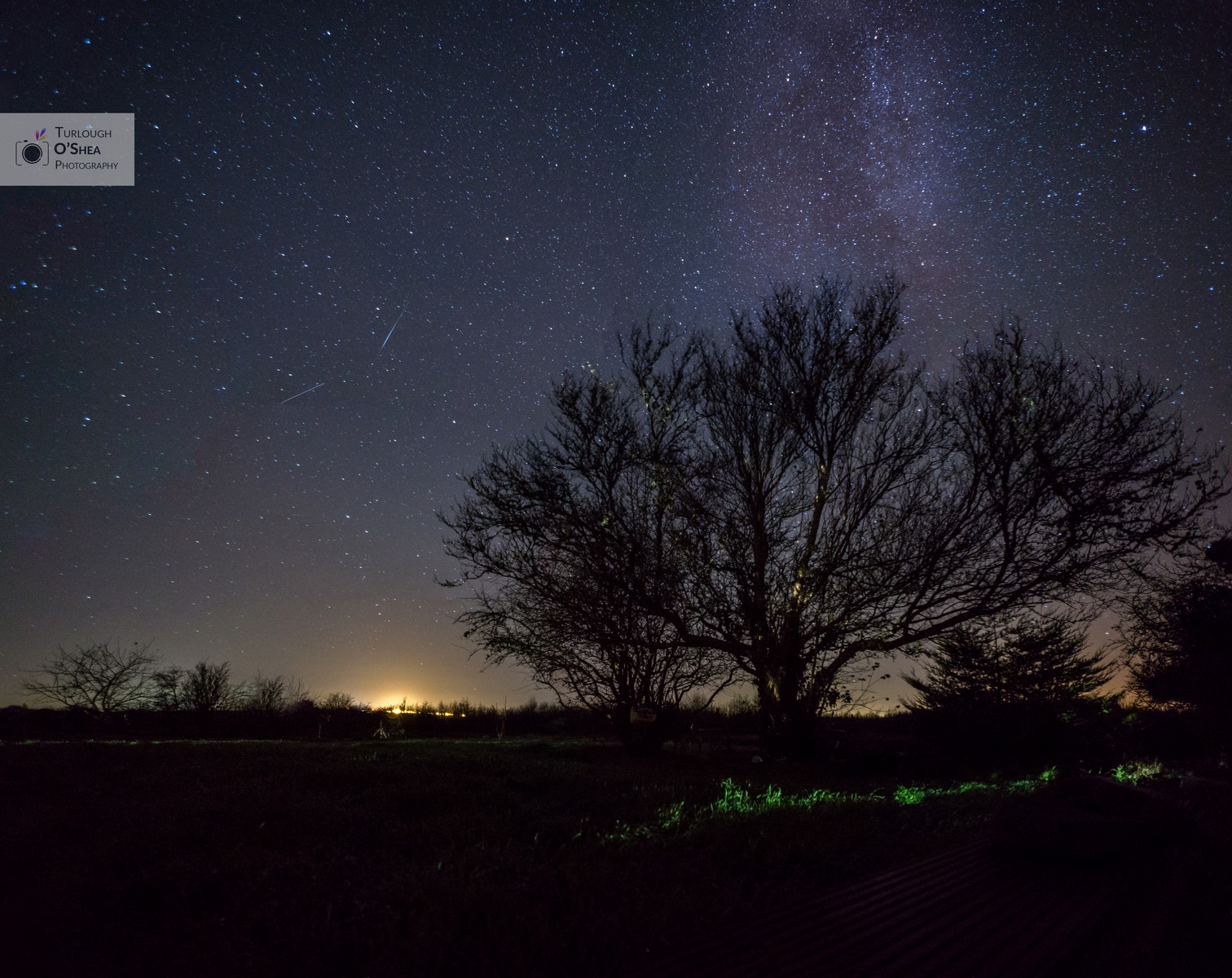 Please follow and like us: