Aurora Hunting
As we missed the Strong Aurora activity on New Years Eve, Kathryn and myself were dying to try see the next one. We decided that going to Mayo was a much better choice as it was further up the country and because of that opened up several coastal areas that wouldn't be options in Limerick. We waited for a day (Thursday 7th) when both strong activity and clear weather were predicted. The Christmas decorations needed to be taken down anyway, so it wouldn't be a wasted trip.
I had been wanting to try out the Nightlapse feature on my GoPro Hero 4 Silver for some time. I thought it might be good for the Aurora, but realistically, if we did see it, it would only be a green twinge in the sky and the GoPro wouldn't pick up much else. It may also distract me from tasking pictures with my Sony a6000 – divided attention you know? Because of this I decided to try out the Nightlapse functionality out the back pointing towards Knock Airport. As you can see, it was quite a cloudy evening with clear stretches.
Nightlapse using the GoPro Hero 4 Silver in Mayo – 30 seconds
Fruitless Journey
We decided Strandhill would be a good spot to see the Aurora. Since it as a no show we thought we may as well go and do some Astrophotography. A few miles into the journey we realized we were driving straight into a massive cloud front so decided to abandon that trip. I thought it was pointless to drive an hour only to have to turn around because it was too cloudy to do anything!
Sleepless Night
I was having trouble sleeping that night. I got restless and decided to look out the window. There were a lot of stars showing. I got dressed and headed out to try a new technique. Exposure stacking is where you get many different exposures of the same scene and stack them using a median filter to reduce noise. However, clouds started to come in so my images aren't really appropriate for exposure stacking. Next time I guess! Below is a single exposure to illustrate my point.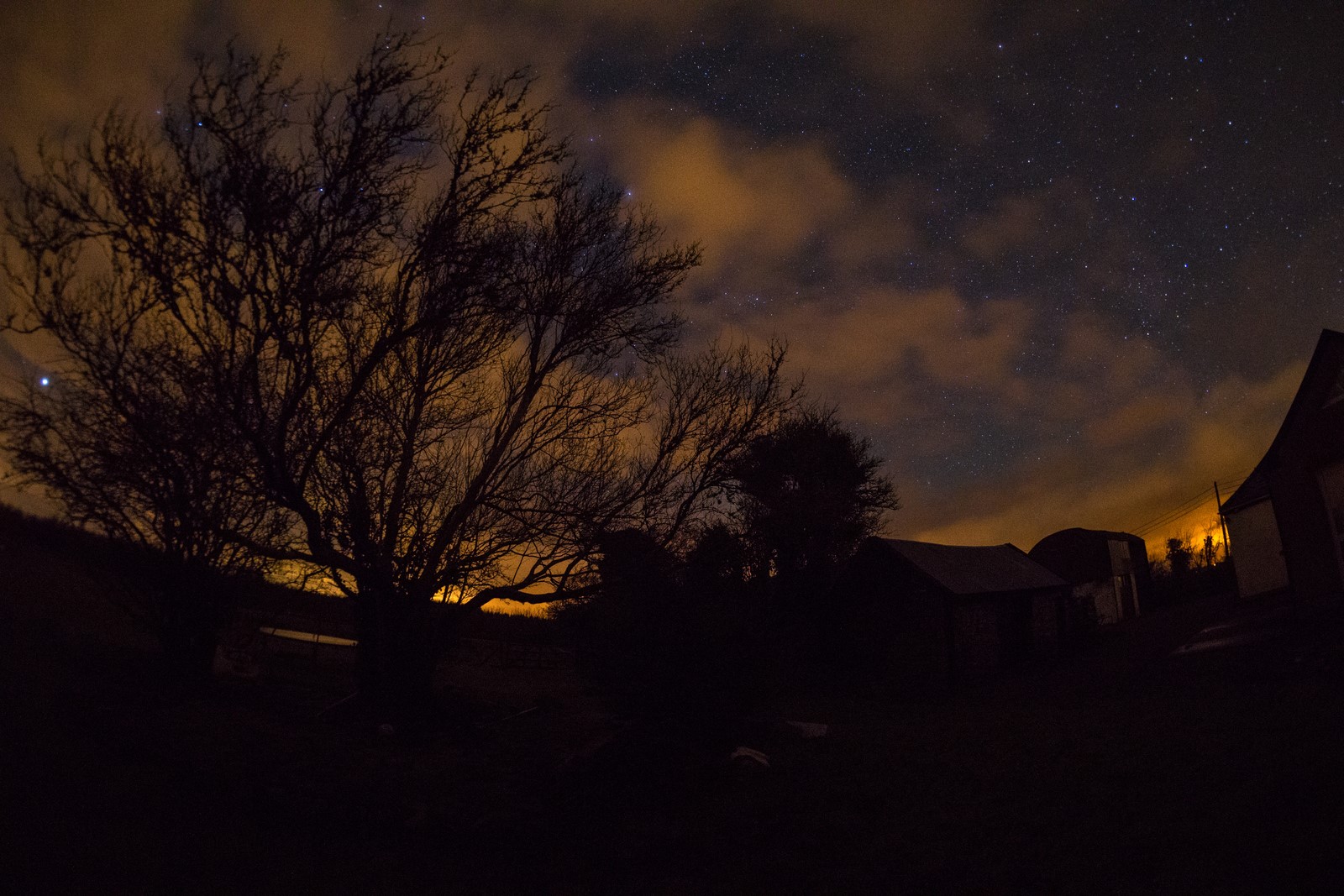 Single cloudy image from exposure stack – 8mm Ff/2.8, ISO 5000, 10 seconds
Another Nightlapse
Back in Limerick, it was a cool, clear evening (Friday 8th). I thought why not at least try the Nightlapse out. See what sort of results I that would be achievable in an area with much more light pollution. As there was much more light, I halved the shutter speed. The results were fairly decent. Obviously, as it was my first time trying out the Nightlapse, I'd expect better results in the future!
Nightlapse using the GoPro Hero 4 Silver in Limerick – 15 seconds
If you have any like my work or want to see what I've been up to, please check out and like/follow my website, my 500px, my Facebook, my Instagram and my Twitter.
Please follow and like us: