New Moon
The new moon is a time period where the moon is not visible in the sky. It generally happens once a month, sometimes twice. As the moon is not visible in the sky, it makes it the best time for astrophotography photos – less light in the sky. As well as having the new moon phase, you also need the weather to be on your side. The new moon in January was Sunday the 10th. I decided I was going to go take some pictures.
Headlamp
I traveled to Lough Derg not knowing what to expect as there had been massive flooding as of late. It was a bit of a shot in the dark as I could have had to turn around and head home once I got there. Luckily, the place wasn't too bad and I set myself up to take some photos.
I had wanted to utilize my headlamp in a photo for quite some time, having tried it once to no avail (no remote at the time). I picked a rough position left of the camera and took a few test shots of my looking up towards the sky away from the camera. When I finally had one I liked the positioning of, I took a few more exposures for the exposure stacking with a median filter technique to reduce noise in the photo.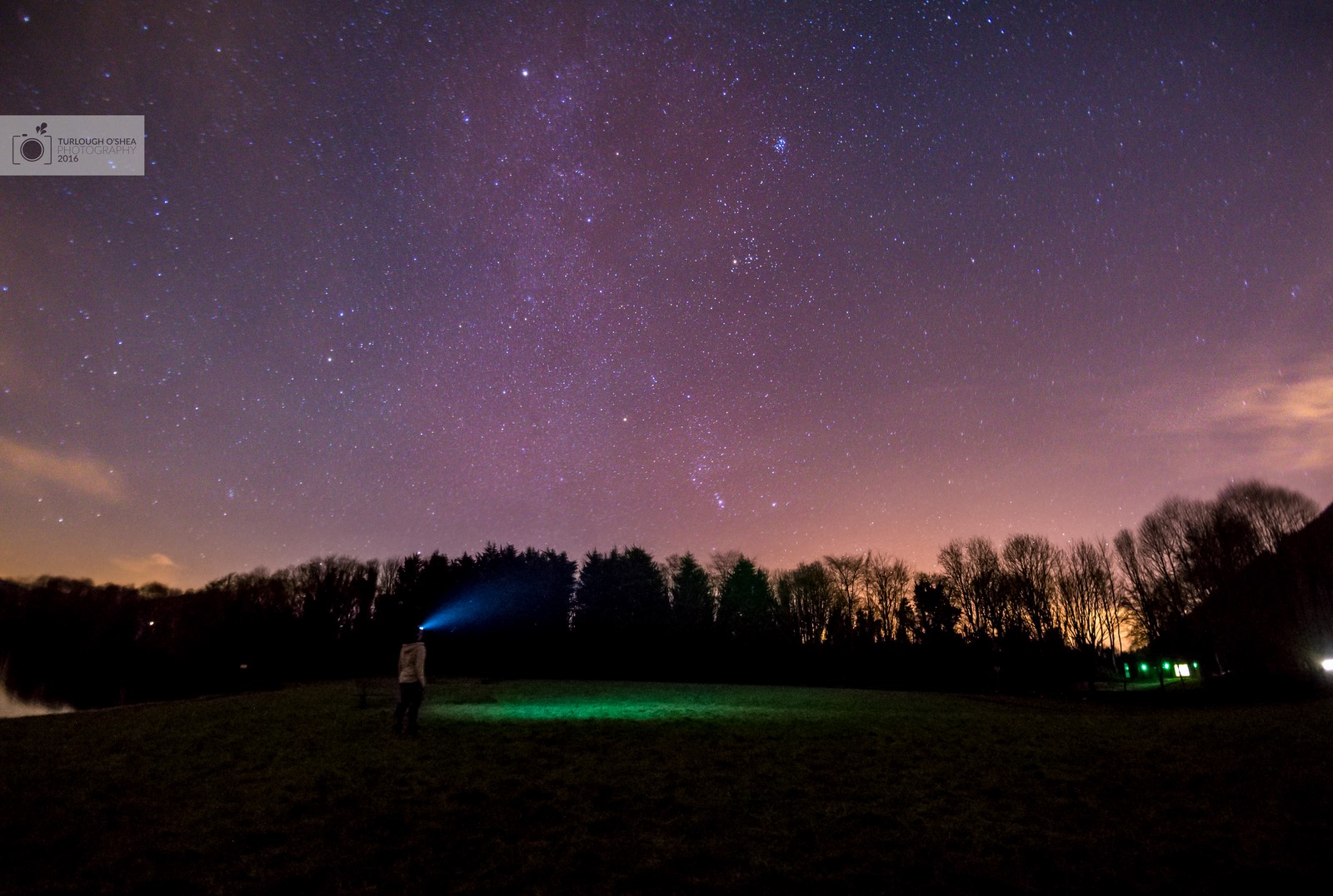 Exposure stack of 6 images with a median filter – 8mm Ff/2.8, ISO 4000, 20 seconds
Cold
I rushed to head to Lough Derg and forgot a hat and gloves. The temperature was hovering around 0′ Celsius. My fingers were starting to go numb. There was another shot I wanted to get so I hurriedly positioned myself in front of the camera looking back over the camera and took a few exposures. I thought that using the exposure stacking technique may have been slightly harder with this image as some cloud coverage had came in so I decided not to do it. I then started to pack up my equipment. My fingers had made it!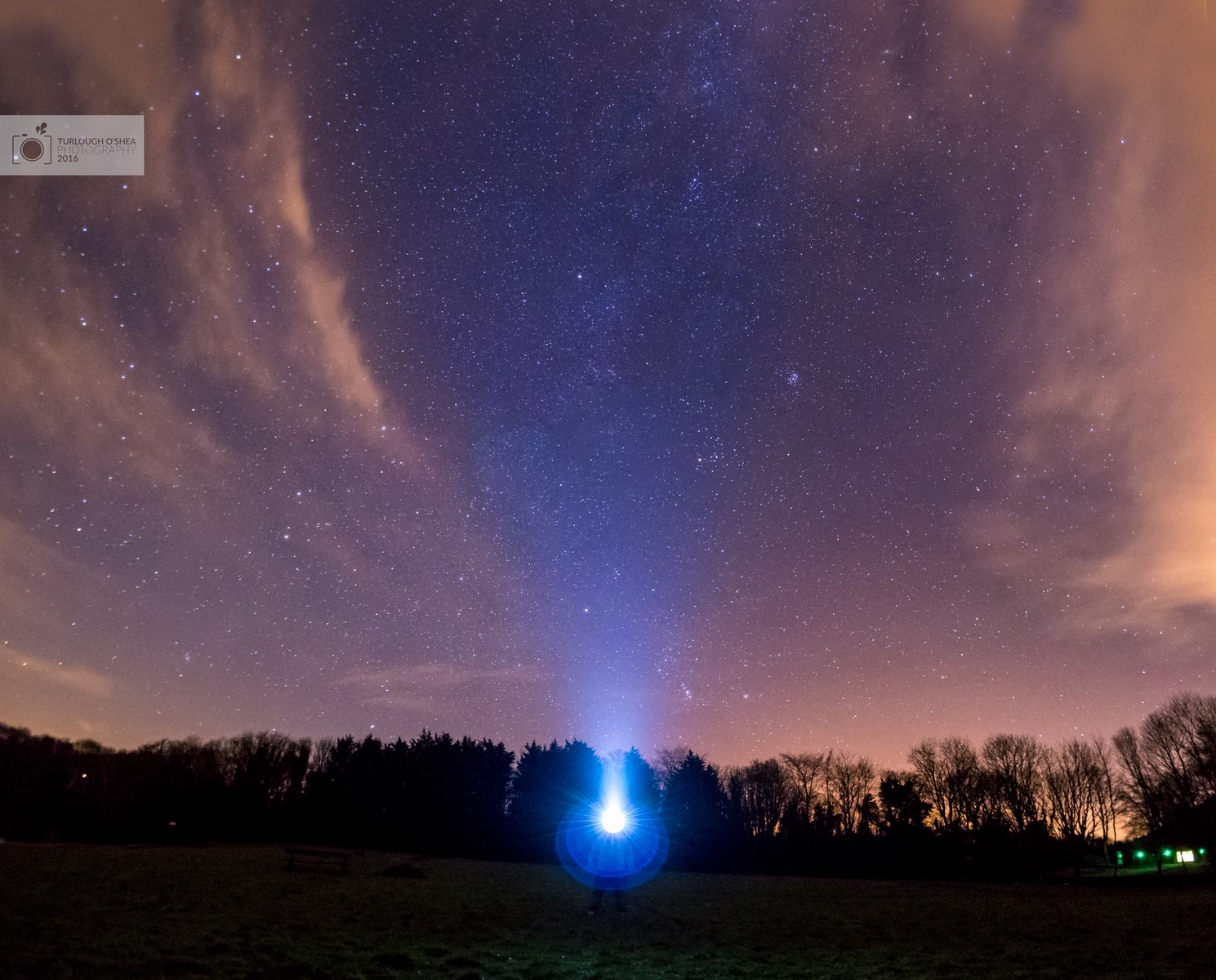 Vertorama of two images – 8mm Ff/2.8, ISO 4000, 20 seconds
Nightlapse
Before I set up my camera equipment, I picked a spot slightly off to the side to leave my GoPro take a Nightlapse. Seeing as it was a bit darker than my back garden, I had to up the exposure to 30 seconds. After I stopped the Nightlapse taking pictures, I ran to the car to try and get warm and headed home to edit.
Nightlapse using the GoPro Hero 4 Silver in Lough Derg – 30 seconds
If you have any like my work or want to see what I've been up to, please check out and like/follow my website, my 500px, my Facebook, my Instagram and my Twitter.
Please follow and like us: