First and foremost, Happy New Year! I hope it's a good one. Here's hoping that it's the best one yet!
For Christmas I received a new lens Rokinon 8mm Fisheye. I had seen some good reviews and thought it would help with capturing great Astrophotography shots. Also, it couldn't hurt to have a fisheye lens knocking around. The whole week after Christmas the weather was pretty bad and I naturally didn't want to get my new lens wet or damaged so I had to make due with some indoor shots.
Luckily on the 29th of December it stayed clear long enough for Kathryn and myself to go to Castlebar to try and take some pictures at the Mall. I was told that the lights on the trees were supposed to be quite beautiful. Well I'll let you be the judge. I also toyed with defishing the photo. It's only right to give a shout out the Lonely Speck for giving being a great resource when it comes to astrophotography.
If you have any like my work or want to see what I've been up to, please check out and like/follow my website, my 500px, my Facebook, my Instagram and my Twitter.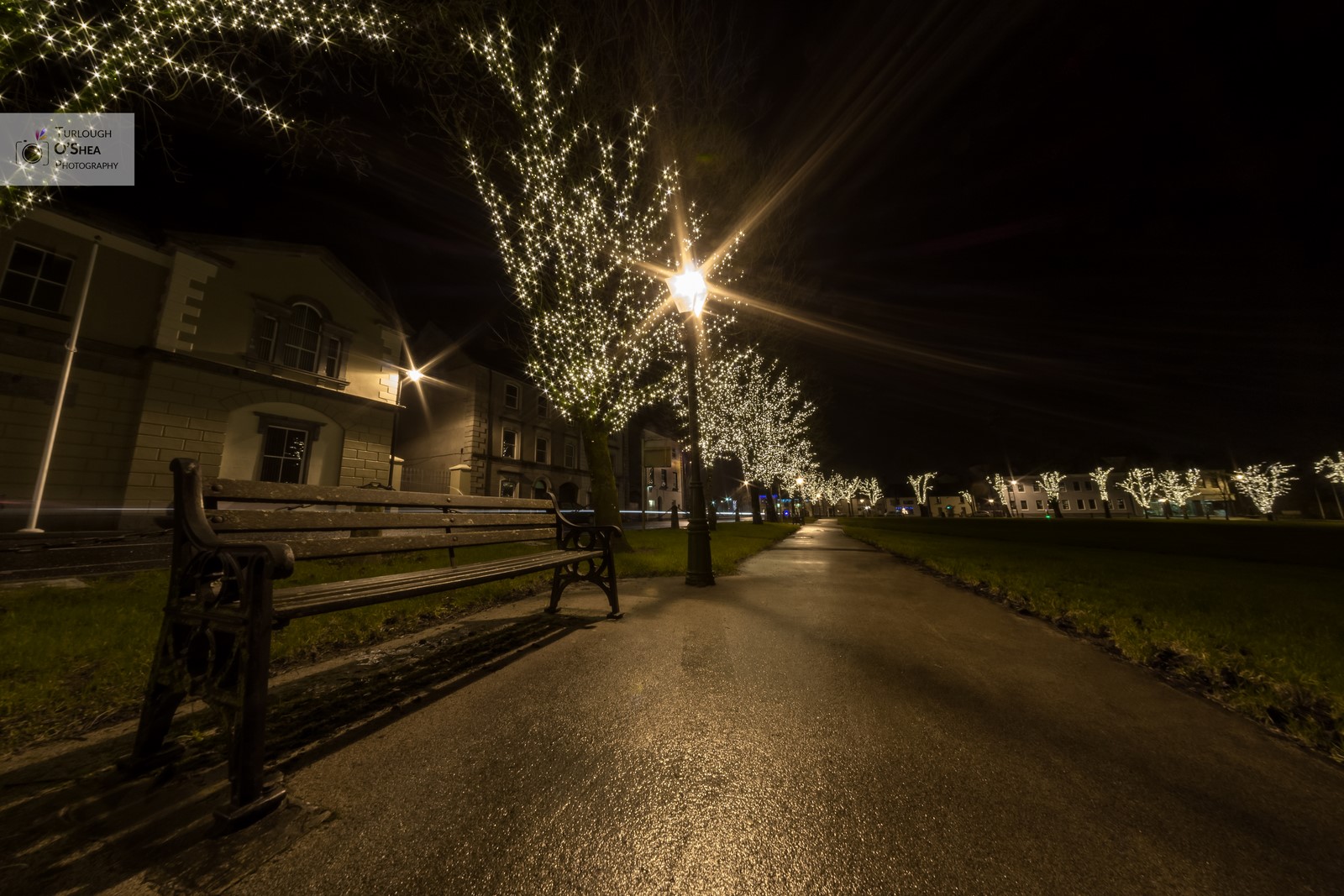 ---
Settings
Sony a6000
20 sec at f/16, ISO 100
8mm (RK8MSL28-E)
Please follow and like us: