Out of Action
Sadly my Sony a6000 was exhibiting issues with the control wheel on the back of it. It made it difficult to change settings on the camera. It's been send back to Sony and hopefully falls under warranty repair. As it may take some time to get back from Sony, I have some travelling coming up and I don't want to be without a camera, I decided to purchase a Sony a5000 as a stopgap. This new camera will act as a backup and an extra camera for timelapses when I get my a6000 back. The a5000 uses the same lenses, batteries and remotes as the a6000 so all is good!
Mirrorless vs DSLR
This brings up a thought about mirrorless cameras. Let me start by saying I love my Sony a6000, I had a Nikon D80 for quite some time and never had so much as an issue with it. It was tough. I could probably drop it from 10 ft and could then pick it up and keep shooting. However, I have the opposite impression of the a6000. While I love it, and feel that my photography has benefited from from using it, the fact that I had to send it back after 7 or 8 months speaks for itself. So even though I love mirrorless cameras, and probably will continue to use them in the future, I would like if they could be made more robust. This may encourage more photographers to take the leap and move from the Canicon main players to the likes of Sony, Olympus and other mirrorless brands!
All Dressed Up And Nowhere To Go
A month of waiting for the new moon and now I don't have a camera to take advantage of it! It's very unfortunate as I had half planned a trip to Poulnabrone Dolmen for the new moon this month. Only time will tell what the weather is like come Wednesday, could be cloudy, or clear. If it's cloudy, I will, for once, not mind it. I'm hoping against hope that the new camera I ordered arrives before the 9th, but as it hasn't been shipped by now (6th) I don't have high hopes!
I love Astrophotography and jump at every chance to improve. The new moon is so important to this. Without the new moon, the moons brightness takes control of the sky and makes it harder to see the stars and take images of them. In a few months the galactic centre of the Milky Way will be showing again and I want to improve as much as possible before that! I can still attempt a few timelapses with my GoPro Hero 4 Silver, but the quality won't be the same. I'm hoping against hope that my a5000 shows up before Wednesday. time to play the waiting game. I hate the waiting game!
For your time reading, enjoy this oldish picture I came across from Clahane in Co. Clare.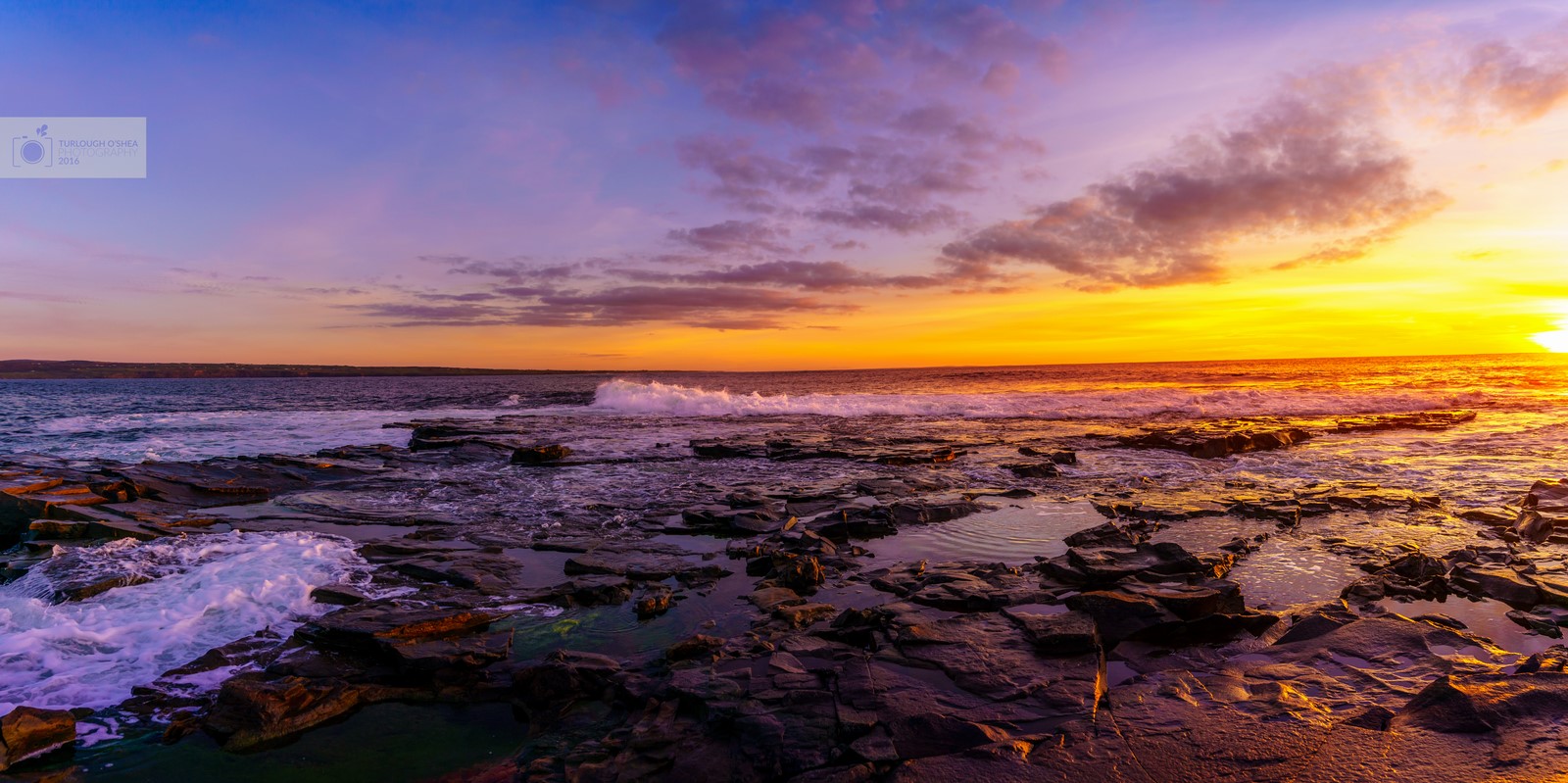 Panorama in Clahane – 16mm f/3.5, ISO 100, 1/250 seconds
If you have any like my work or want to see what I've been up to, please check out and like/follow my website, my 500px, my Facebook, my Instagram and my Twitter.
Please follow and like us: