Looking for a New Location
As we had headed up to Mayo that day we had to find a new location up around there. The day was promising to be as good as yesterday and fueled by previous success we decided to check out the Westport Quay. Kathryn had seen a nice photo with Croagh Patrick in the background so we decided to look for that location. After a 5 to 10 minute walk along the coast we found the spot. I'm not exactly sure what it might have been but it resembled a sort of wall or jetty. Whatever it was it would make for a nice composition.
Setting Up and Waiting
There was one person sitting and relaxing so we waited for them them to leave before we set up and took the spot for the next hour or so! I set up the GoPro next to us for optimal positioning. I was using Kathryns Hero3+ Black which has no screen so the composition may be slightly off. Usually I shoot landscape, but because of the length of the wall/jetty I thought portrait might be a better call. As I quite liked the star effect on the sun from the Cliffs of Moher I attempted to emulate it. As the sun was straight ahead if the lens it seemed to cause much more sun flare and random spots than the previous day. This was fixed in Photoshop without too much difficulty.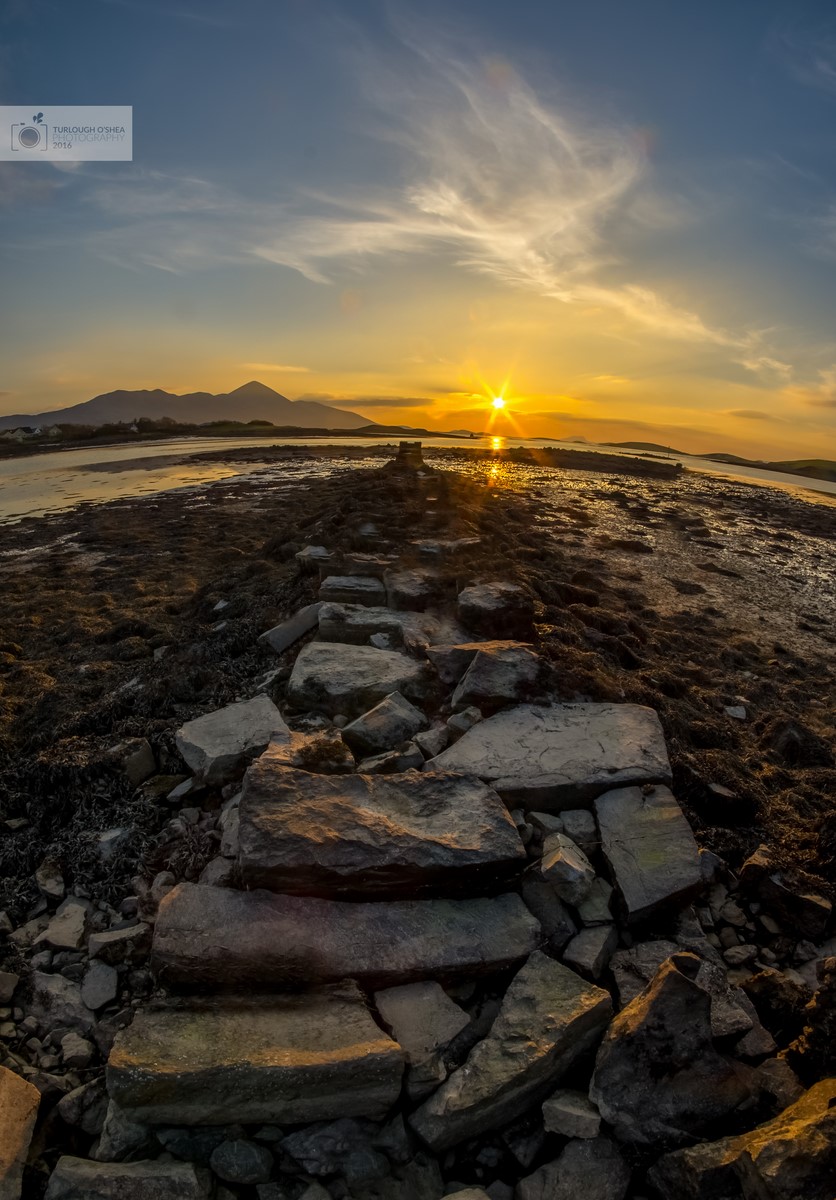 HDR at Westport Quay – 8mm
Blue Hour
We stuck around foe 'blue hour' hoping that we would get a dramatic show as there were more clouds in the sky today but no luck! Don't get me wrong, it was still a lovely sunset, I would've just liked more y'know? Nearby we saw someone flying a drone and instantly got jealous. They have a drone AND the skill to use it. Believe me, it's not easy. Well… I am basing this on smaller cheaper ones that would have trouble lifting anything.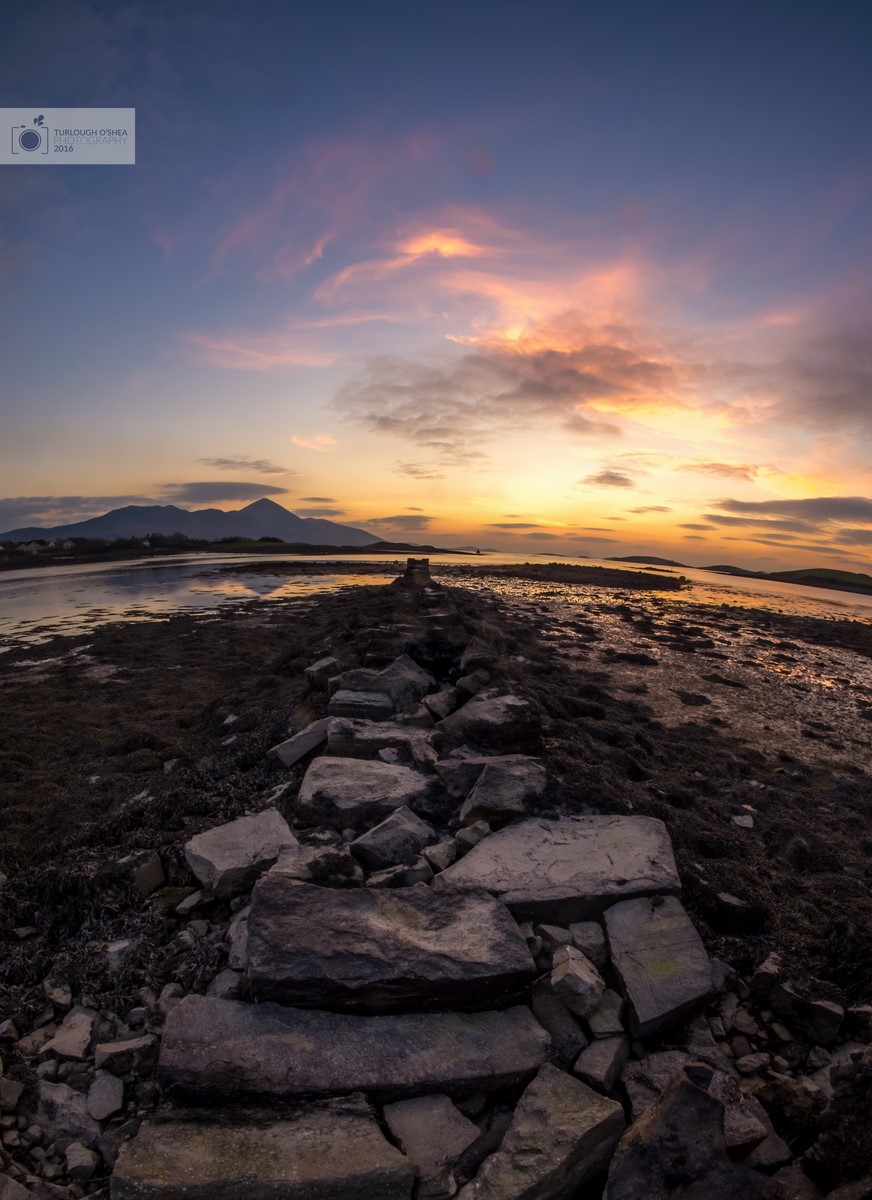 HDR at Westport Quay – 8mm
If you have any like my work or want to see what I've been up to, please check out and like/follow my website, my 500px, my Facebook, my Instagram and my Twitter.
Please follow and like us: