A Break in the Weather
The next day, there seemed to be a bit of a break in the weather. The way the clouds were in the sky and the speed of the wind made me think that there may be a nice sunset. However, as we were doing work around the house and garden, we couldn't really travel for the sunset. I decided to try and use the tree that I use so often for Astrophotography for the sunset. A few minutes before sunset a big dark cloud came and covered where the sun was setting and only let slivers of light through as seen in the picture below. Disappointing. Oh well, there's always next time!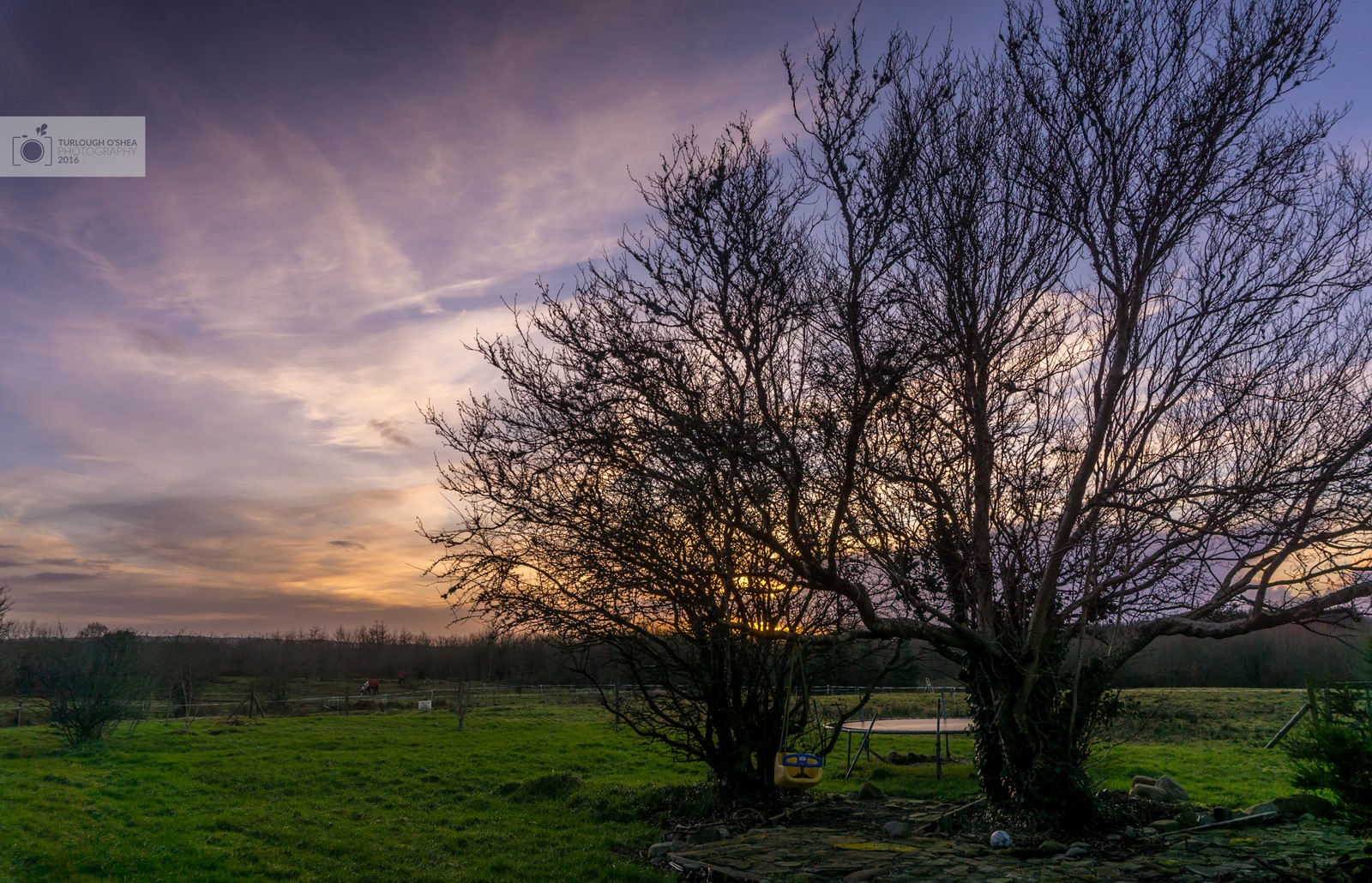 Sunset using a CPL filter – 16mm Ff/5.6, ISO 100, 1/80 seconds
Garden Revisited
I kept an eye out for when it was clear. This night, just like the previous, was quite changeable. This time I went further down the garden to see what it would look like. If I'm honest, I probably prefer the pictures taken further up the garden to the few I took here. You don't know til you frame up, take a test shot with high ISO and then take a few shots for real.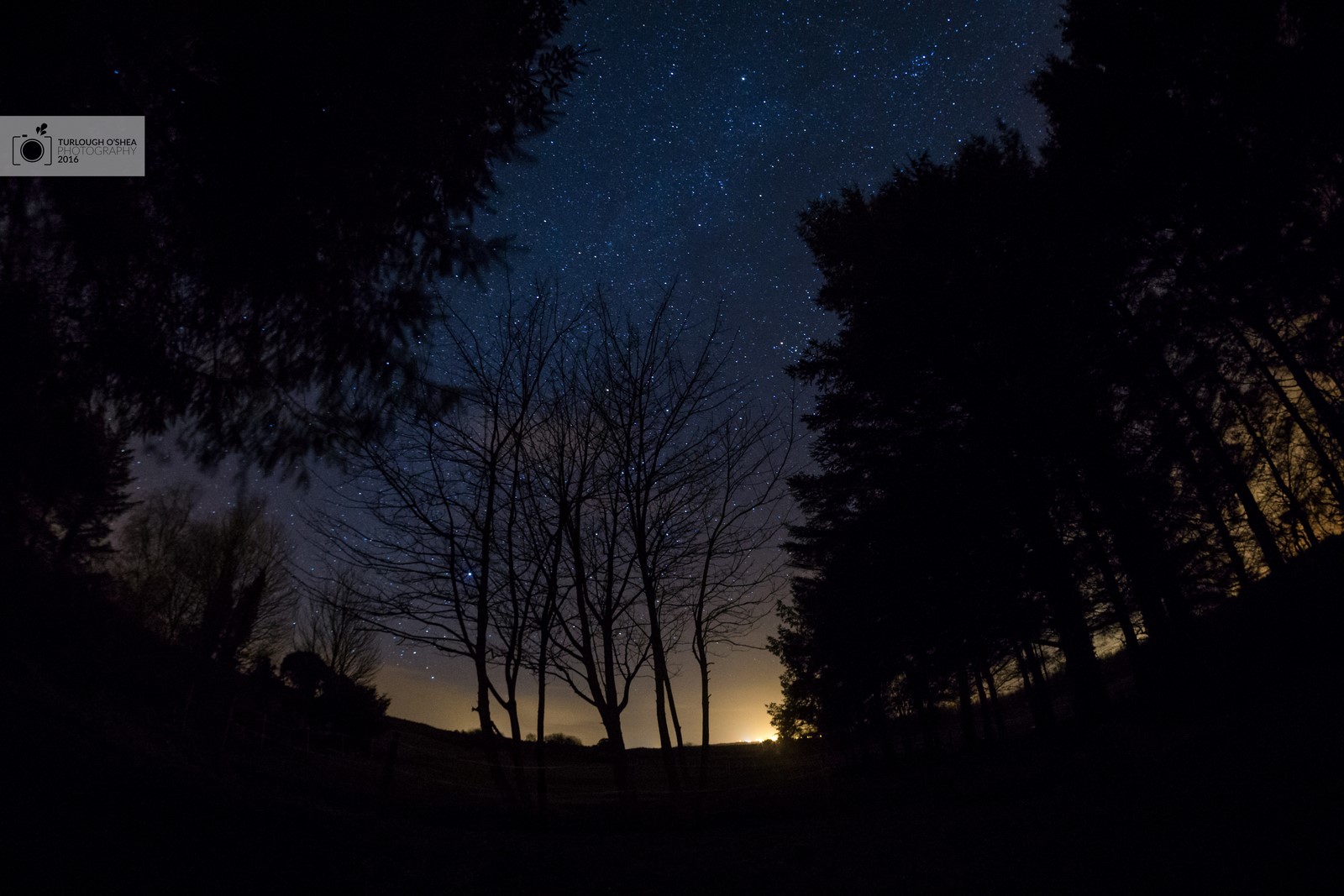 Orion behind the tree – 8mm Ff/3.5, ISO 4000, 30 seconds
Moving to the Fence
I moved to the fence to the field that horses are sometimes in. Part of me wanted them to be there as they may make nice figures in the foreground if they stayed still. The other part of me didn't want them to be around because they'd probably come over to investigate me and my equipment! I quite like this position if I'm honest. It was probably my favourite one of the night. It could still use some refining, but I have high hopes for it!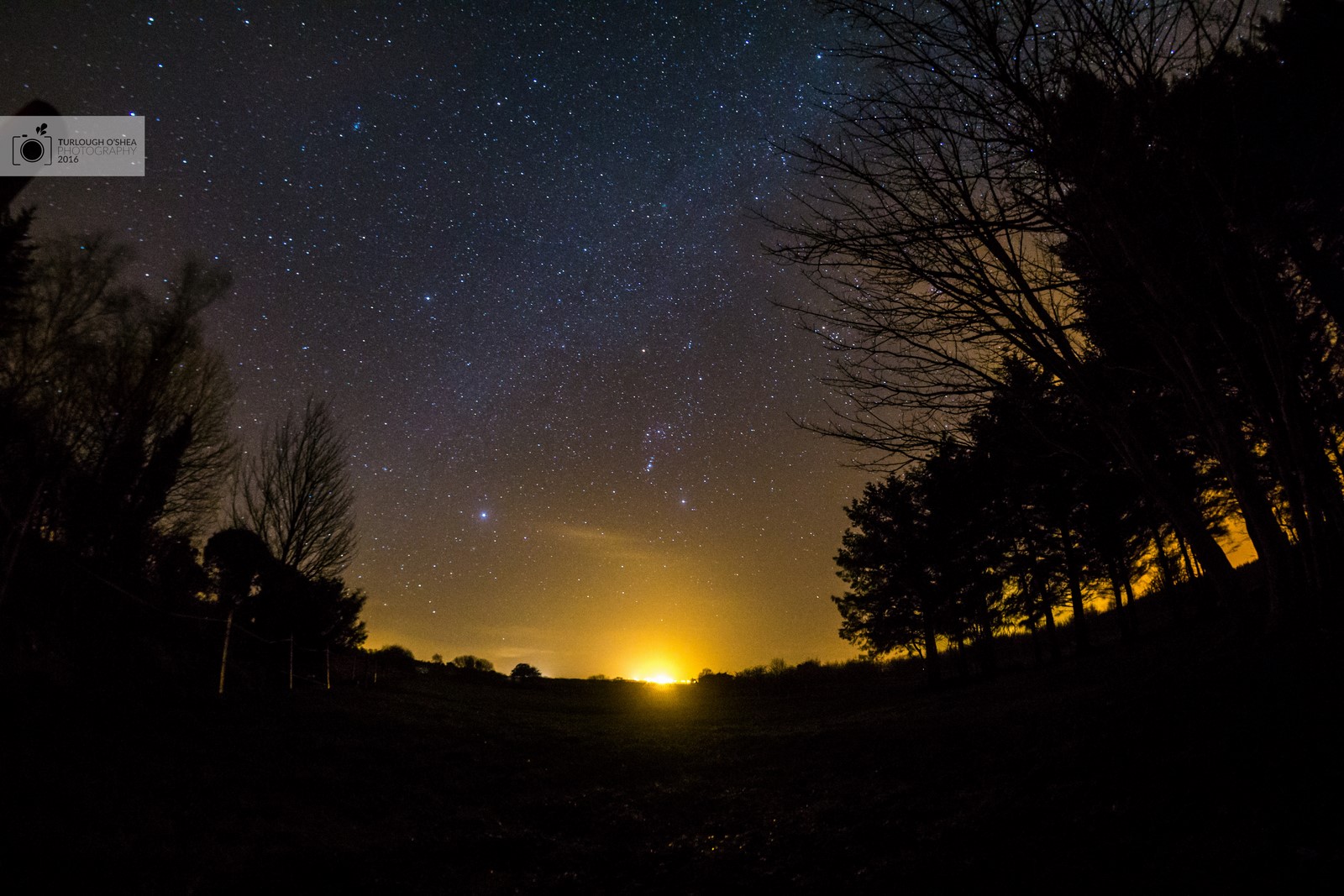 Going beyond the fence – 8mm Ff/3.5, ISO 4000, 30 seconds
Another Angle
I moved to another angle which lay between next doors garden and the garden I was in. I was there for a little bit testing shots and trying not to get the fence into the shot. This spot wasn't too bad. I gor a bit of the trees on the right hand side and the light from the airport on the far left. I must really look for a nearby spot that doesn't have light pollution from the airport.
After I had settles in in this new spot I heard barking. The neighbors had let their dogs out. They were runing down towards me. I don't know the dogs so rather than wait around and take a chance I grabbed my stuff and made my way back to the house. I was probably nearly finished anyway as I was getting very cold.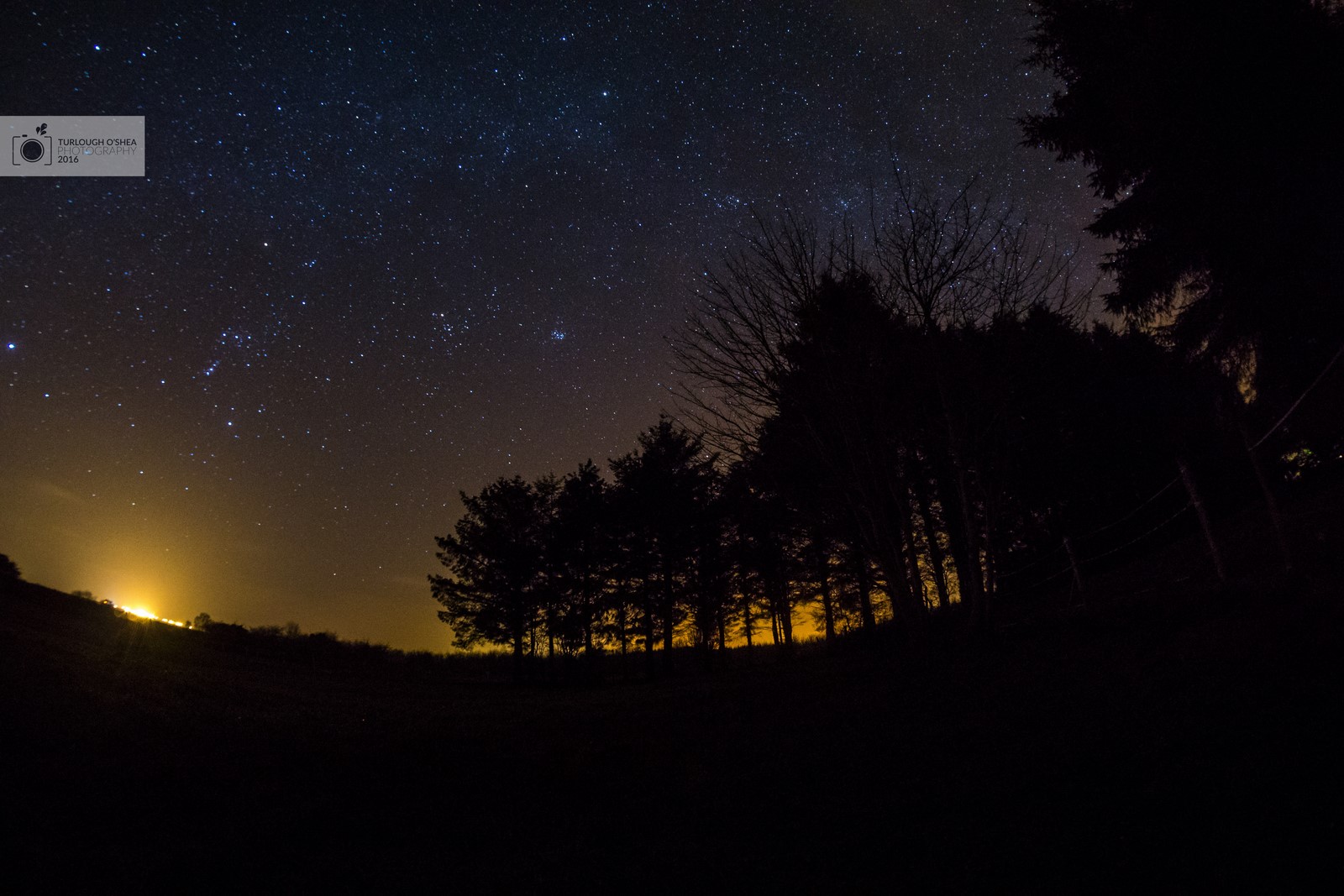 Trying another angle – 8mm Ff/3.5, ISO 4000, 30 seconds
Nightlapse
I put the GoPro slightly further up the garden than I had the previous time. I wasn't sure how this would look, but I decided to go for it and it turned out alright. There were a lot of images that were left out of the timelapse as the cloud came in and stayed around for a while. I actually had difficulty finding it when I went to collect it as I thought I had left it in a different spot!
Nightlapse using the GoPro Hero 4 Silver in Mayo – 30 seconds
If you have any like my work or want to see what I've been up to, please check out and like/follow my website, my 500px, my Facebook, my Instagram and my Twitter.
Please follow and like us: