Break Needed
Most recently, my time in Mayo has involved a lot of work. This could range from from digging to level a section a garden to going to the recycling centre to get rid of bits of old kitchen. This day happened to be digging to level a section of the garden. Kathryn and myself spent hours weeding, digging , removing stones and redistributing earth to get the area to somewhat level. Then came the easy part, spreading grass seed. After all this we needed a break.
Checking a New Location
Later that evening we decided to check out a new location for shooting. We ended up going to Old Head Beach near enough to Louisburgh. This beach seemed quite nice and boasted good views of Croagh Patrick. Because of the way the beach was facing, it meant that I would be getting shots of Croagh Patrick with the coloured light from the sunset on it rather than the sunset itself. I mostly shot with my 50mm lens, however, I did take some with my 8mm lens. I decided to try a new technique called focus stacking. This is where you take multiple exposures which are focused on different areas and then blend them together in post. Along with this I also attempted a few panoramas and cropped them to my liking in post. A selection of the images can be seen below!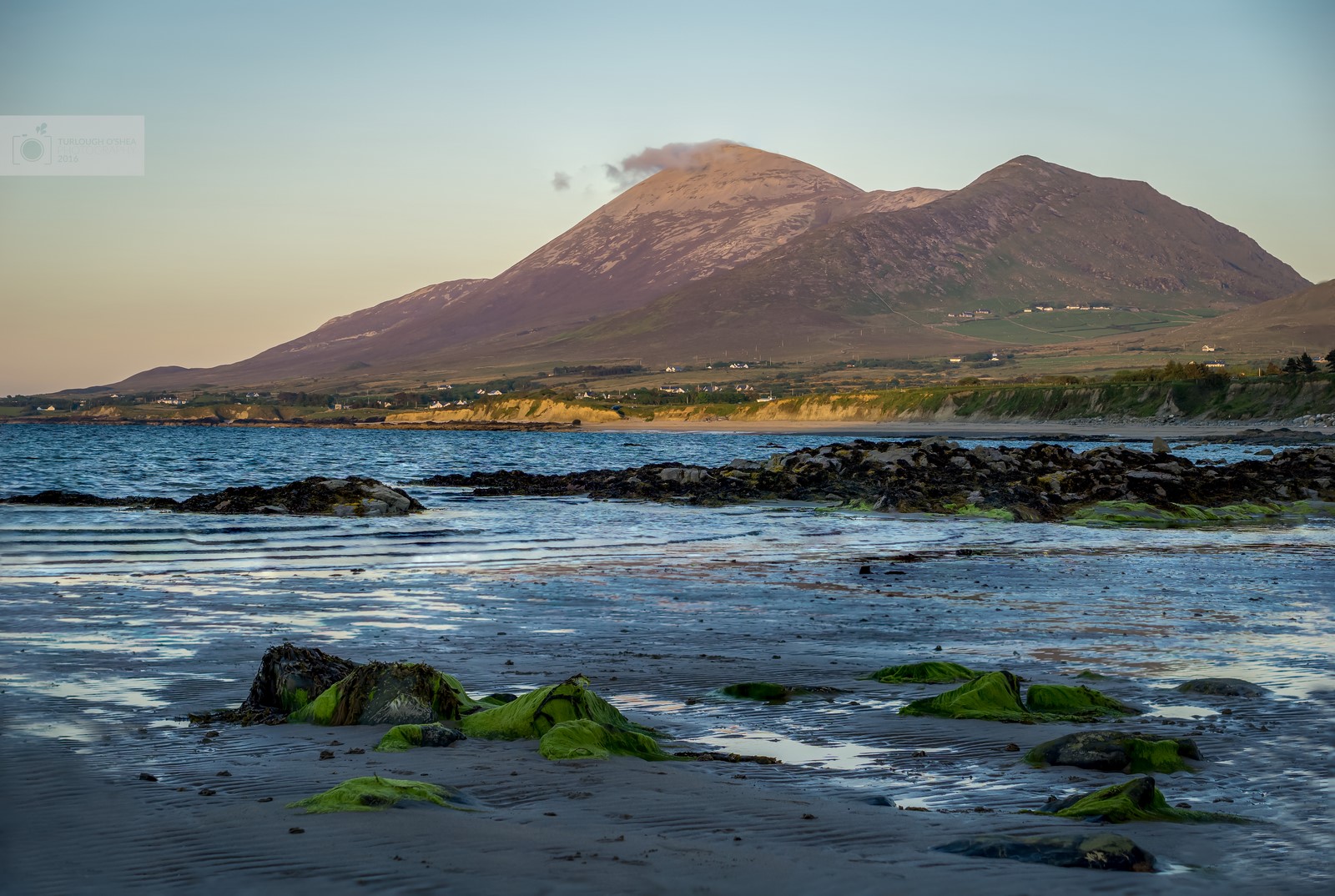 View of Croagh Patrick from Old Head Beach – 50mm, f/3.5, ISO 100, 1/320 seconds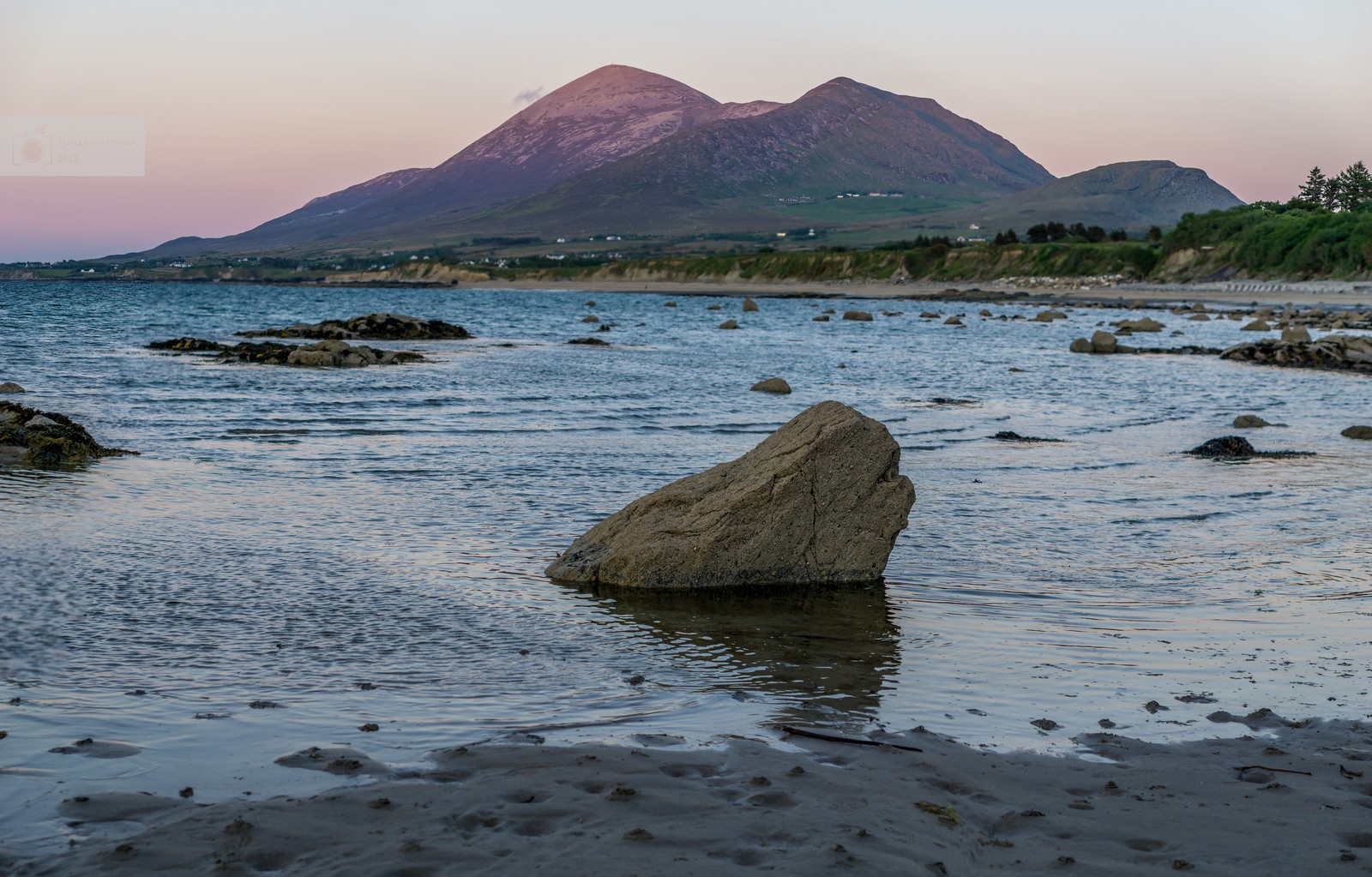 Panoramic view of Croagh Patrick from Old Head Beach – 50mm, f/3.5, ISO 100, 1/200 seconds
If you have any like my work or want to see what I've been up to, please check out and like/follow my website, my 500px, my Facebook, my Instagram and my Twitter.
Please follow and like us: