Discovery
Somewhat recently Kathryn showed me a few photos by photographer Eric Pare. They were very striking portraits with various shapes painted with light behind the subject. This intrigued me and I wanted to try it as soon as was possible. Eric Pare provided all the information needed for anyone emulate and aspire to his work. He seems to be such a nice guy – always trying to help people with their setups. This made things easier to begin with but also quite difficult as the links and stores he used were based in America or Canada… Postage on a 4ft tube is very pricey… Anyway, I decided to look elsewhere and eventually got 3 tubes, orange, blue and purple (I think). Now I had to try and pair a torch with the tubes. Eric, again, tells us what torch he uses and where to buy it. However, the cost is a bit much for me as I'm just testing the waters with this technique so I decide on a budget option from Amazon. Recently Eric posted a video about using baking paper on the outside of the tube as it helps distribute the light more evenly.
Seeing as the weather was very nice the other day, I convinced Kathryn to go along with standing in shallow water of a lake at 1 in the morning. We had done some scouting earlier on in the day and decided on a location, Pontoon, Co. Mayo. Of course she wouldn't be in the water alone. I was roughly a few feet behind her wielding the tube. To take the images, I set up and framed the camera correctly and we got into position. We used a timer and a wireless remote. Everything had to be timed well or else you would end up with an incomplete circle.
It was a fun night out shooting. I probably had as much fun as I've had out shooting recently so I would recommend trying it. If you have any questions about the equipment used please feel free to contact me. It helped that the water was still quite warm – warmer than the sand I might add. You obviously don't need to be in the water to attempt this technique, but I thought the reflections would help add to the image. 2 examples from the other night can be seen below.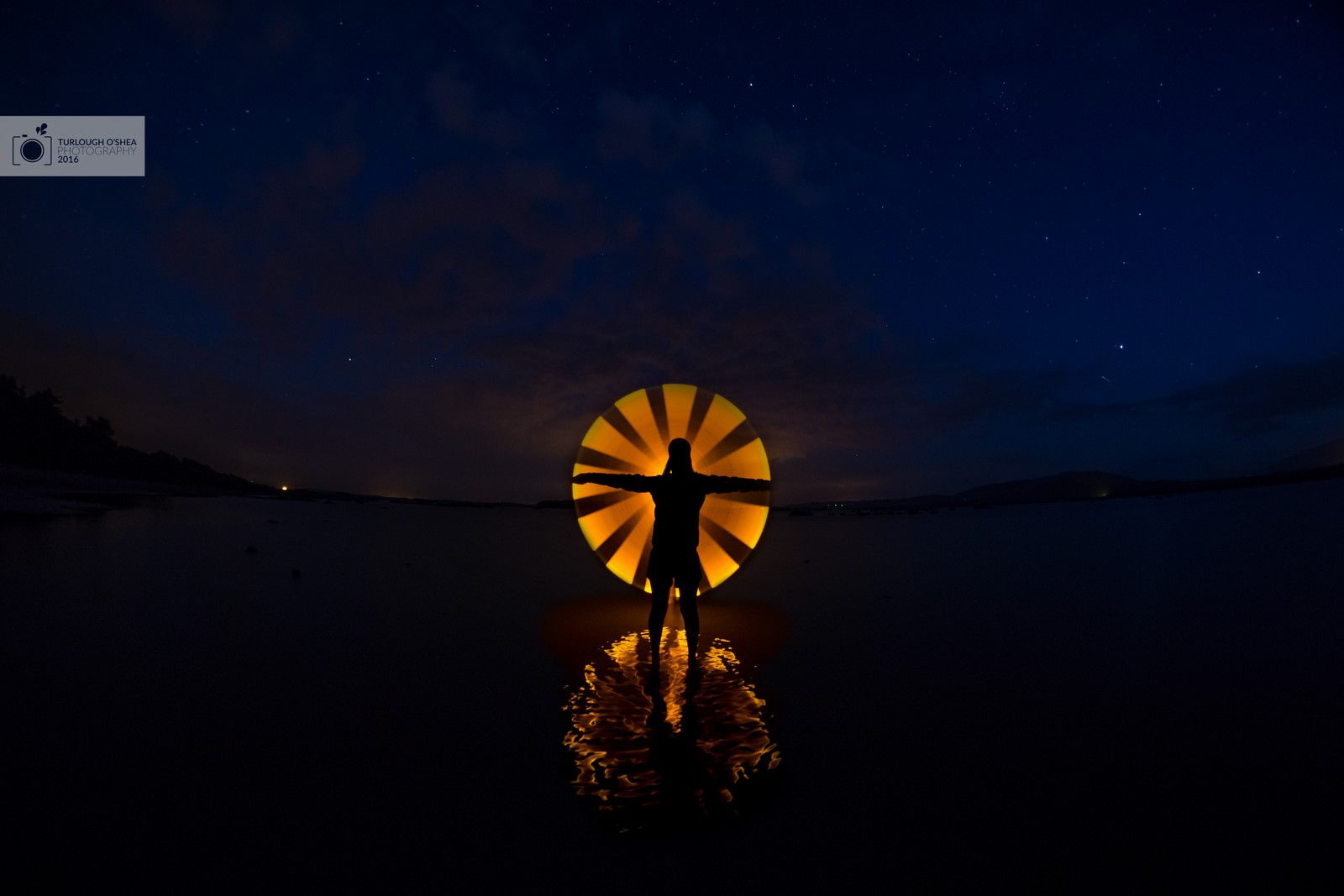 Tubes – Composite of 2 images – 8mm, f/2.8, ISO 1000, 1.3 & 10 seconds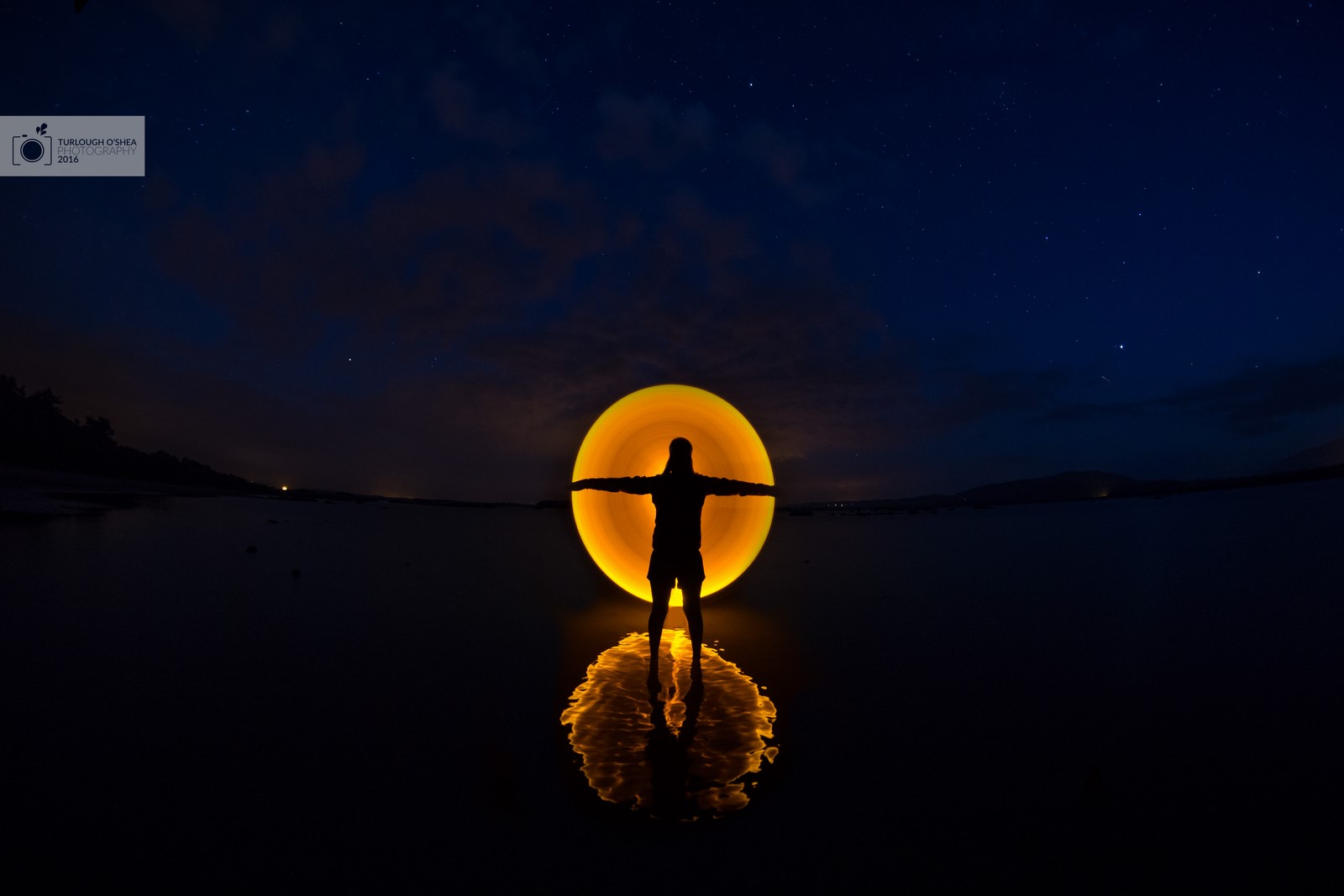 Tubes – Composite of 2 images – 8mm, f/2.8, ISO 1000, 1.3 & 10 seconds
If you have any like my work or want to see what I've been up to, please check out and like/follow my website, my 500px, my Facebook, my Instagram and my Twitter.
Please follow and like us: