Donegal
Having visited Donegal previously, Kathryn and myself could not wait to get back! We ended up booking two days and luckily, the two days turned out to be fantastic. We had great weather and no rain. In fact, it only started raining when we got back to the car after our last sunrise shoot.
We had a few places in mind to shoot. In no particular order there were Malin Head, Fanad Lighthouse, Crohy Arch and Great Pollet Arch.
Malin Head
On a previous visit to Donegal we had visited Banba's Crown. Kathryn reckoned the location we wanted to visit was just beyond that point. She turned out to be correct. We drove past the turn off for Banba's Crown and followed a gravel track. We parked the car and began to hike up the hill between us and the sea.
When we got to the top, we began looking for the location that we wanted to shoot from. We soon found it and began to setup. Kathryn soon realized that she forgot her tripod and she had to run back to the car. I set up my GoPro to take a time-lapse and took some 360 pictures. I waited for the sun to be lower in the sky before I began taking my images for the evening.
Seeing as it was somewhat clear and there was an aurora storm forecast, we checked to see if there was any chance of us seeing the Northern Lights. There seemed to be little chance so we decided to turn in for the night. We had an early start ahead of us.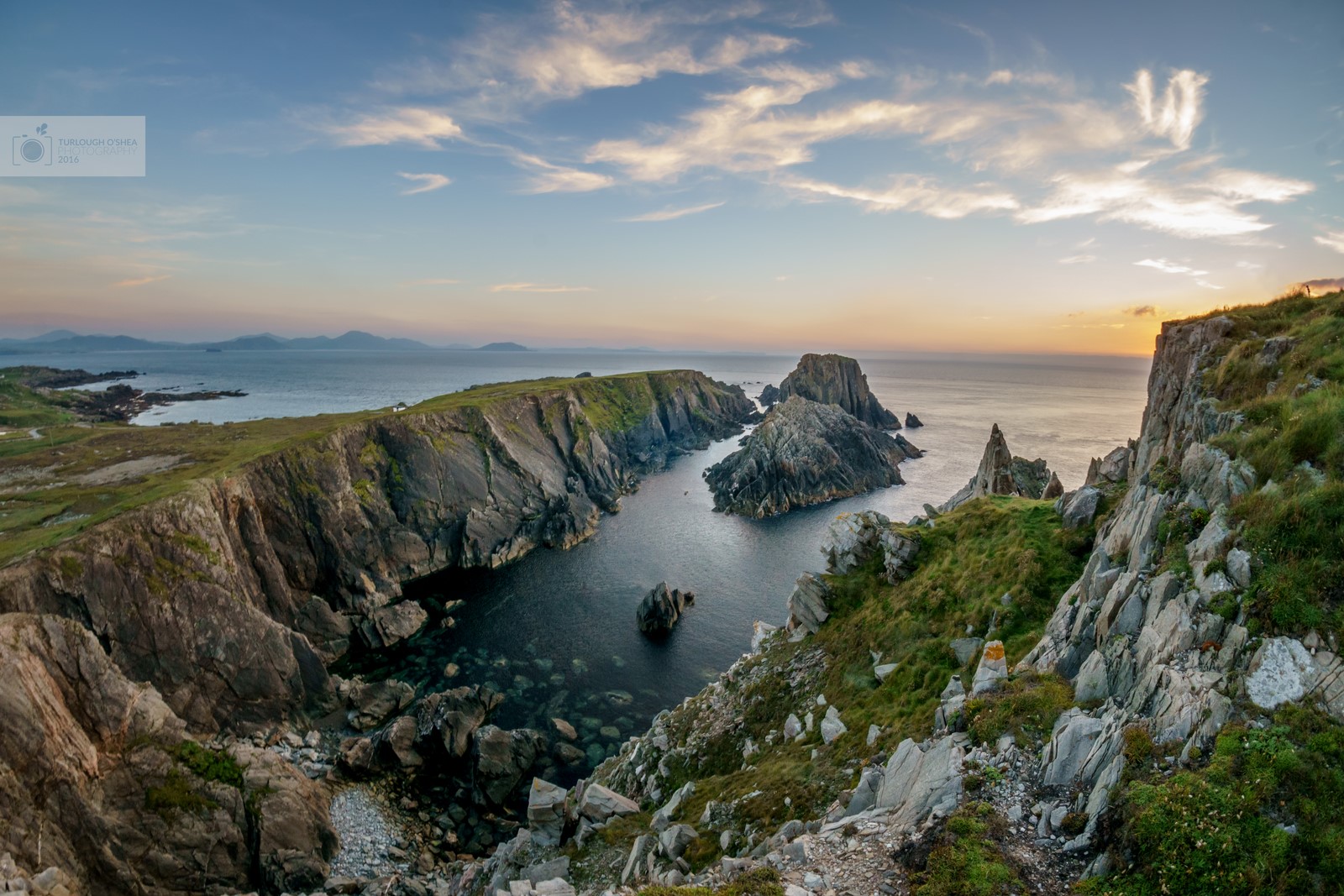 Sunset at Malin Head – 8mm, f/4, ISO 400, 1/13 seconds
More images will be available on my Facebook, Instagram, 500px and Twitter pages!
Please follow and like us: