Donegal
Having visited Donegal previously, Kathryn and myself could not wait to get back! We ended up booking two days and luckily, the two days turned out to be fantastic. We had great weather and no rain. In fact, it only started raining when we got back to the car after our last sunrise shoot.
We had a few places in mind to shoot. In no particular order there were Malin Head, Fanad Lighthouse, Crohy Arch and Great Pollet Arch.
Fanad Lighthouse
Having been woken up at 04.30 in the morning, we hopped in the car and headed for Fanad Lighthouse. It was about half an hour drive so it wasn't so bad. When we arrived, we each picked a spot and set up. I'm still fairly new to sunrises so i didn't really know what to expect. The only other ones I've shot in Ireland were non events.
After I was all set up, I headed over to Kathryn to see how she was doing. On the way back to my equipment, my foot slipped on a rock. There was more pain then expected but I carried on. A while later, when I was taking a break and the pain was still there I checked and realised that the slip had left a gash on my foot. It wasn't too bad, more annoying than anything.
When we were finished we walked further out along the cliffs. We found a spot that looked better than both the ones we had chosen. We decided to attempt to come back the next day. Before we left, we went closer to the lighthouse, to the helipad. We took a few different pictures and then left to get some sleep!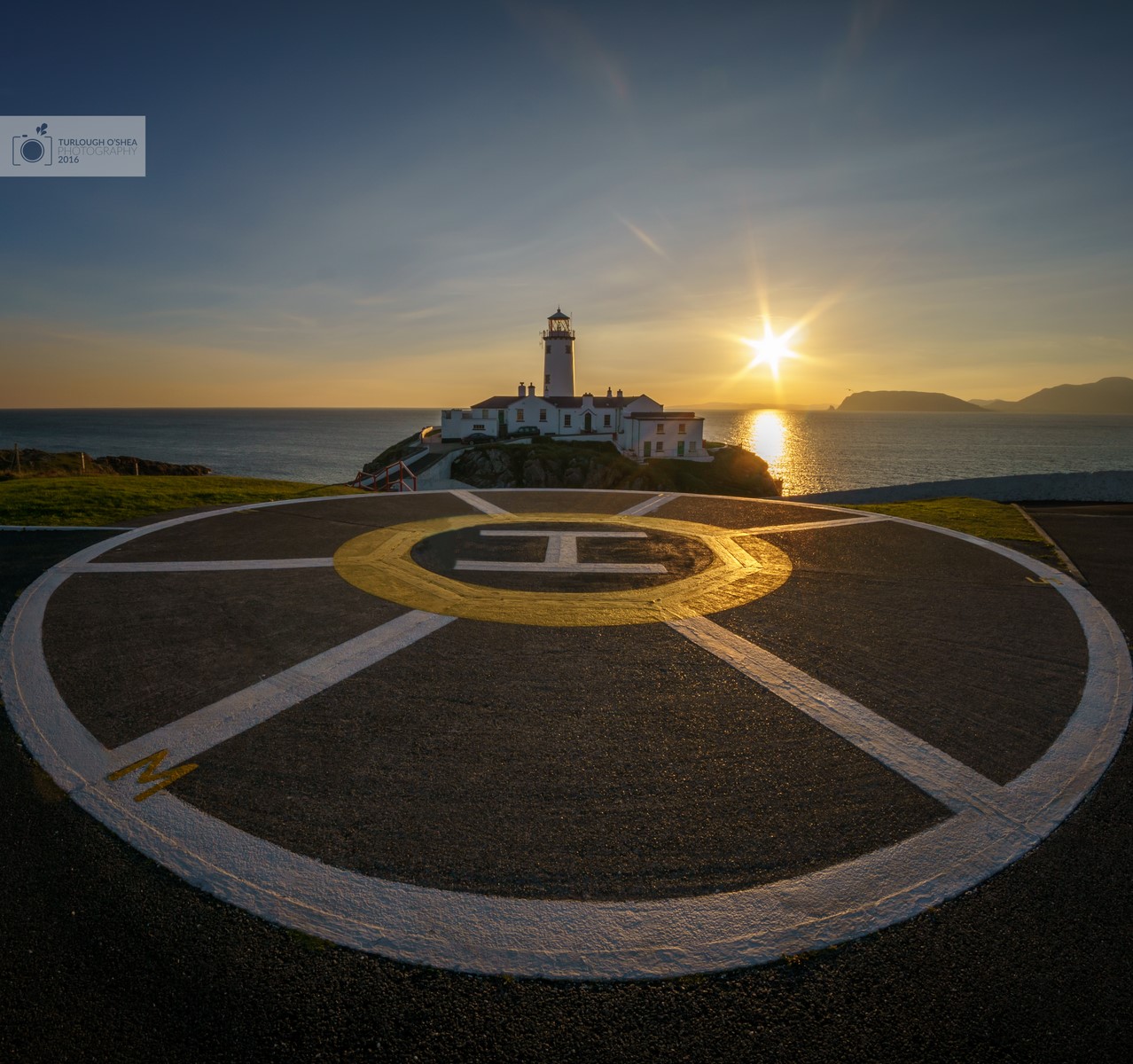 Fanad Lighthouse – 8mm, f/16, ISO 100, 1/125 seconds
More images will be available on my Facebook, Instagram, 500px and Twitter pages!
Please follow and like us: