Donegal
Having visited Donegal previously, Kathryn and myself could not wait to get back! We ended up booking two days and luckily, the two days turned out to be fantastic. We had great weather and no rain. In fact, it only started raining when we got back to the car after our last sunrise shoot.
We had a few places in mind to shoot. In no particular order there were Malin Head, Fanad Lighthouse, Crohy Arch and Great Pollet Arch.
Crohy Arch
For sunset on the second day, we decided to go and find Crohy Arch, also known as Breeches Arch. This proved more difficult then we thought as there were no road markings for it and Google Maps could not find it. We drove along the coast from Dungloe to Crohy Head and hoped to see some evidence of an arch from the road. We saw nothing. We decided to park the car and attempt to find the arch by walking along the coast.
We found a path down to the coast near Crohy Head Tower and explored it. Several times we were tempted to turn back as there was no evidence of the arch. However, we kept at it and eventually saw something which looked promising. We set course straight for it and were delighted to see that it was exactly what we were looking for.
We arrived with time to set up before the sun disappeared behind a band of clouds. As there was a massive band of clouds, this was not your typical sunset shot. I took several different shots (wide angle, long exposure, time-lapse and 360) and decided to pack up. Instead of going the whole way back along the coast, we cut through a field and came out at the road. From the road there was no evidence of the cliff face or the arch. Sometimes it pays off to keep looking for your shot.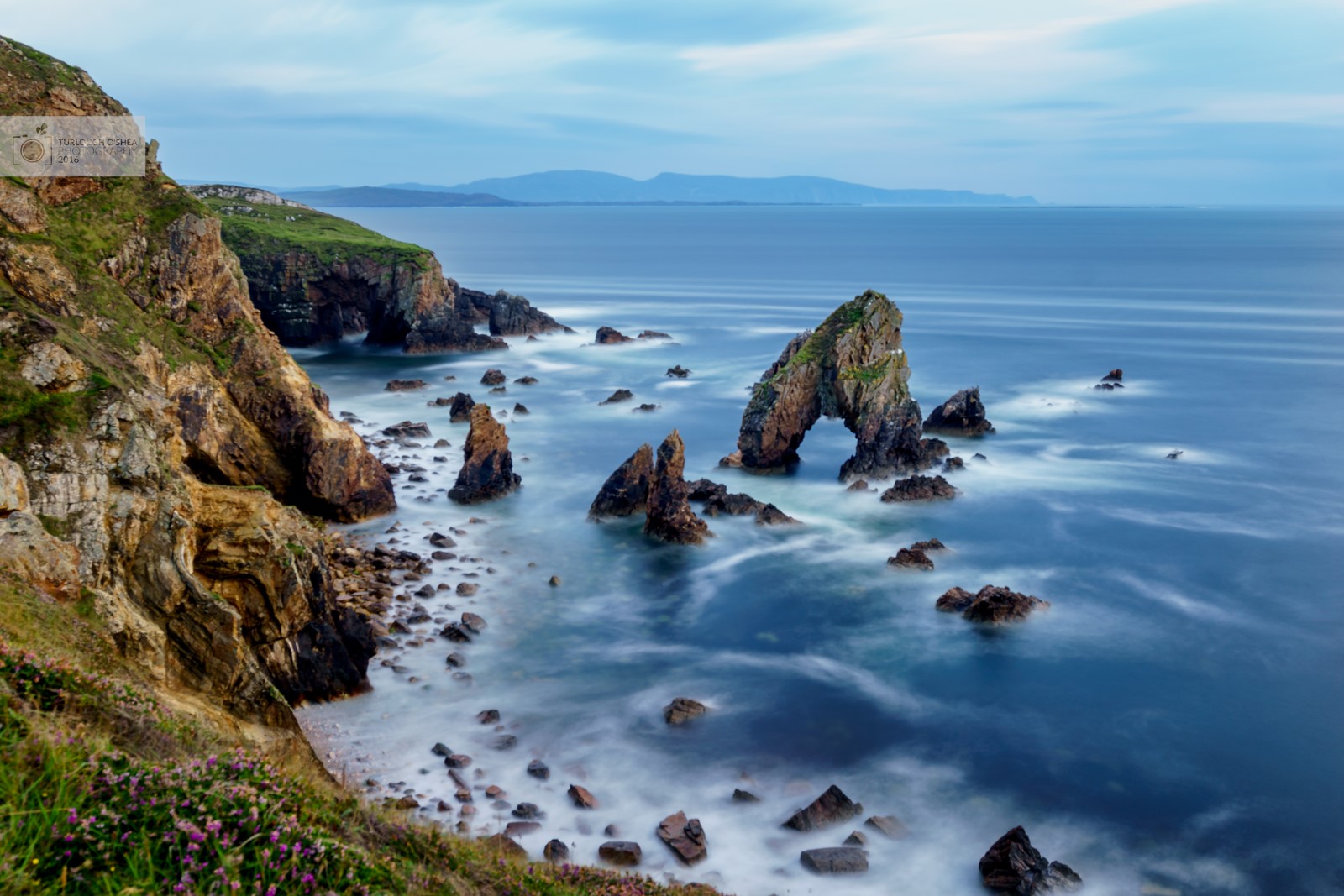 Crohy Arch – 23mm, f/9, ISO 100, 120 seconds (ND10)
More images will be available on my Facebook, Instagram, 500px and Twitter pages!
Please follow and like us: