Aurora Hunting
On Wednesday the 22nd, around 1730, Kathryn happened to check Soft Serve News and saw that the Aurora was quite strong. The weather here in Limerick was quite bad, but we would be heading up to Mayo or Sligo, so it was hard to tell. We looked at predicted cloud movement and still couldn't decide. I said that we should go and come back sometime Friday. Even if we didn't see the Aurora, we'd have a little time away from Limerick. As I was packing, Kathryn realised that we had work in UL the next day at 1300. Was it worth going up for just the night? Approximately 16 hours? 3 1/2 drive up and back? Short answer, no.
Rain and More Rain
We left for Mayo and from there were going to travel to Strandhill in Sligo. For the vast majority of the trip it was raining, although there were a few dry patches. It was these dry patches that gave me hope. Not a huge amount of hope mind you, but some. A lot of the time no matter which direction we were headed, the rain seemed to be coming straight at us.
When we got to Strandhill a few hours later, we walked up towards the beach to get away from some of the lights and try to assess the situation. It looked fairly grim. After a minute or two of standing in silence looking at the sky, or should I say clouds, we headed back to the car. I decided to take out my camera and try a few test shots, just to see what it would look like. Aside from anything else, I was curious to see waves at night over a long exposure.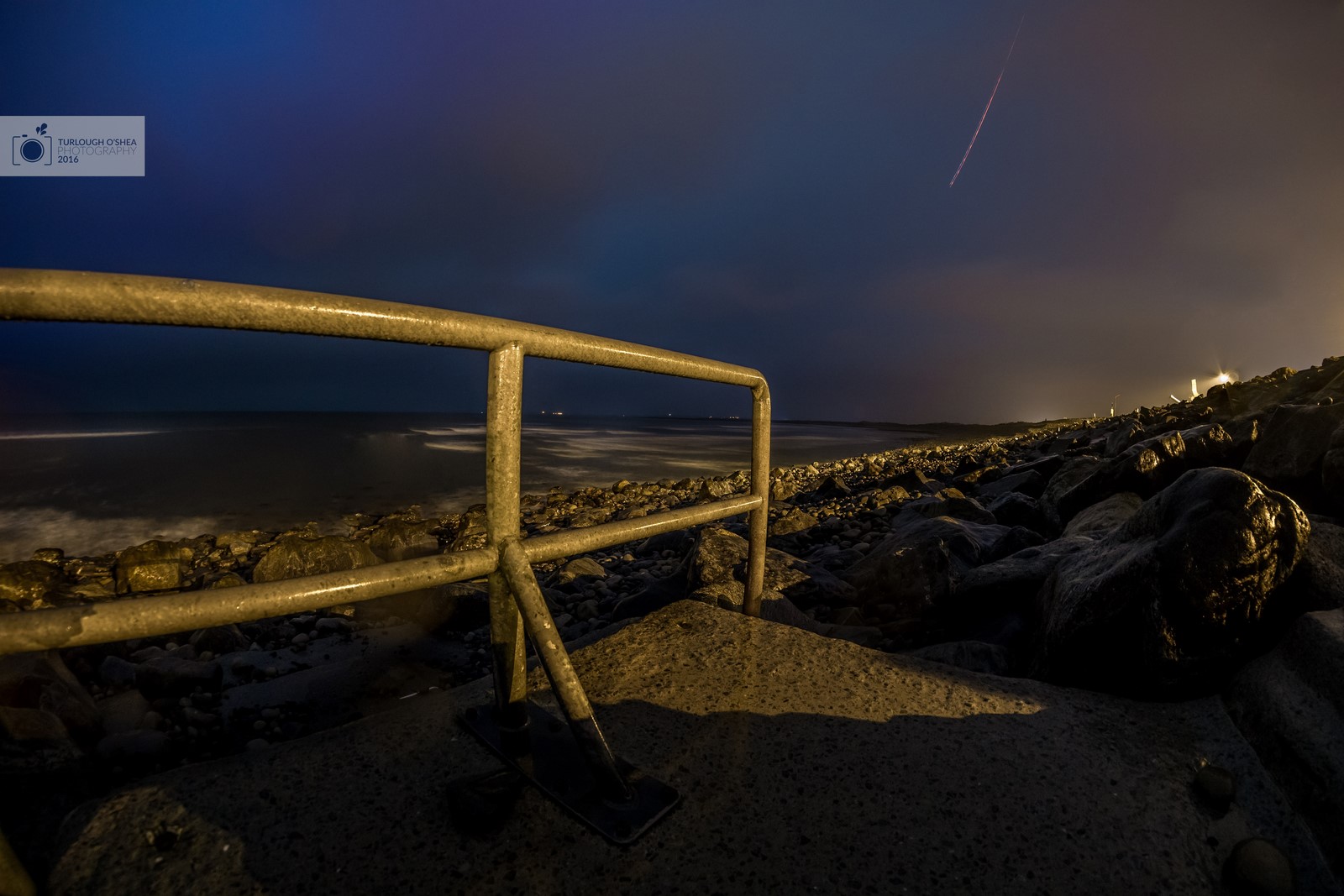 Test Shot in Strandhill – 8mm Ff/4, ISO 800, 10 seconds
Would I Do It Again?
Absolutely. You have to keep trying with things like this. You're not going to see an Aurora in Ireland your first time of trying. Weather plays a big part, and in case you hadn't noticed, the weather in Ireland is pretty dismal this time of year. But yes, I would go again. Technically I did see the Northern Lights last year, but it was the faintest hue of green on the horizon, barely visible so I'm not going to count that. Here's to next time!
If you have any like my work or want to see what I've been up to, please check out and like/follow my website, my 500px, my Facebook, my Instagram and my Twitter.
Please follow and like us: