Viewpoint
Seeing as Lough Gur impressed us so much the previous time (even though the weather wasn't great) we decided to go back. I went up to the fairy village to take a few shots from the great vantage point. Here, as the sun moved through the sky, I attempted to capture an image of the sun staring through the trees. Before heading down to the lake, I walked down the path a bit to see if the sky looked nice down the path a little. I ended up taking a picture which looks quite nice.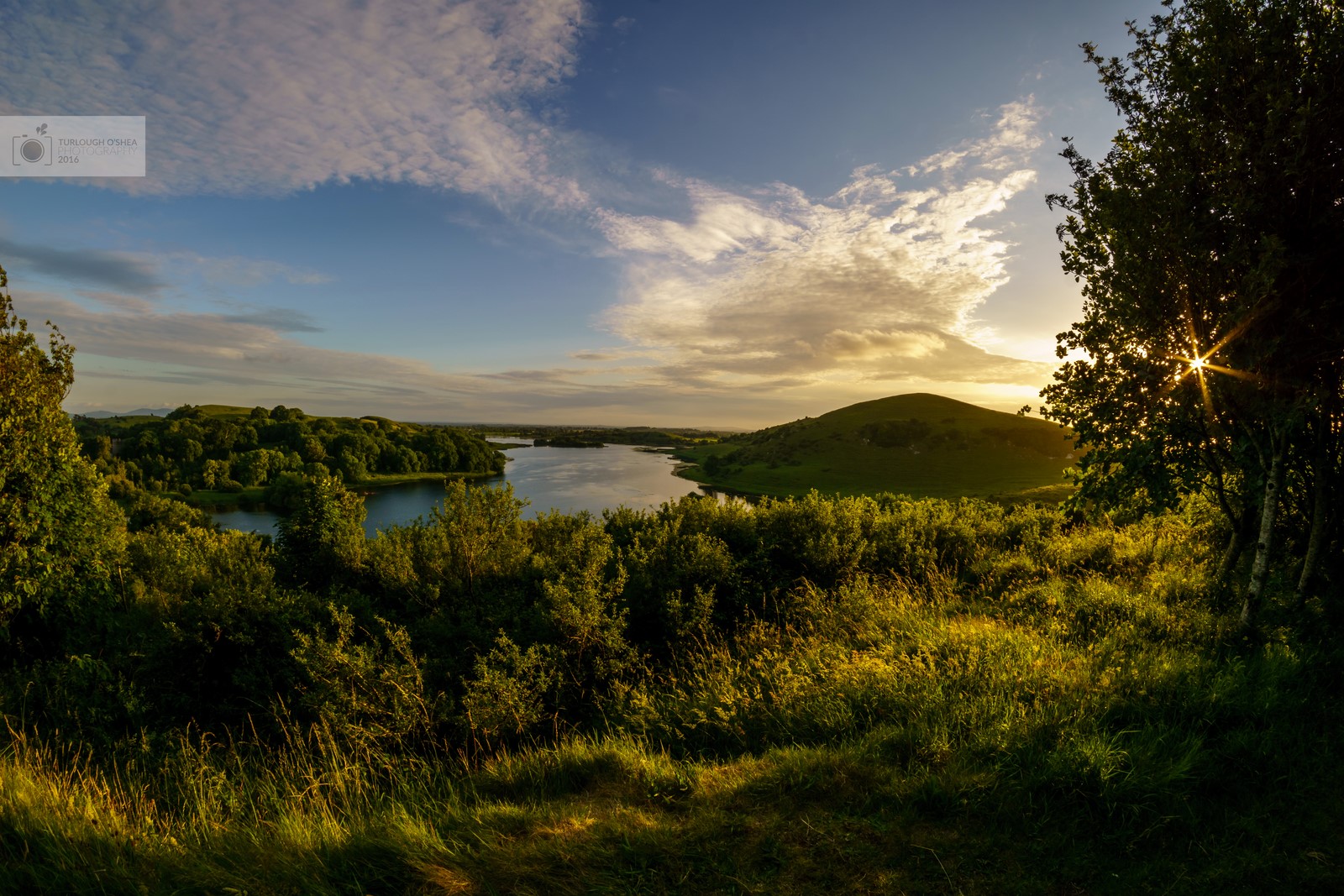 Lough Gur Viewpoint – 8mm, f/16, ISO 100, 1/140 seconds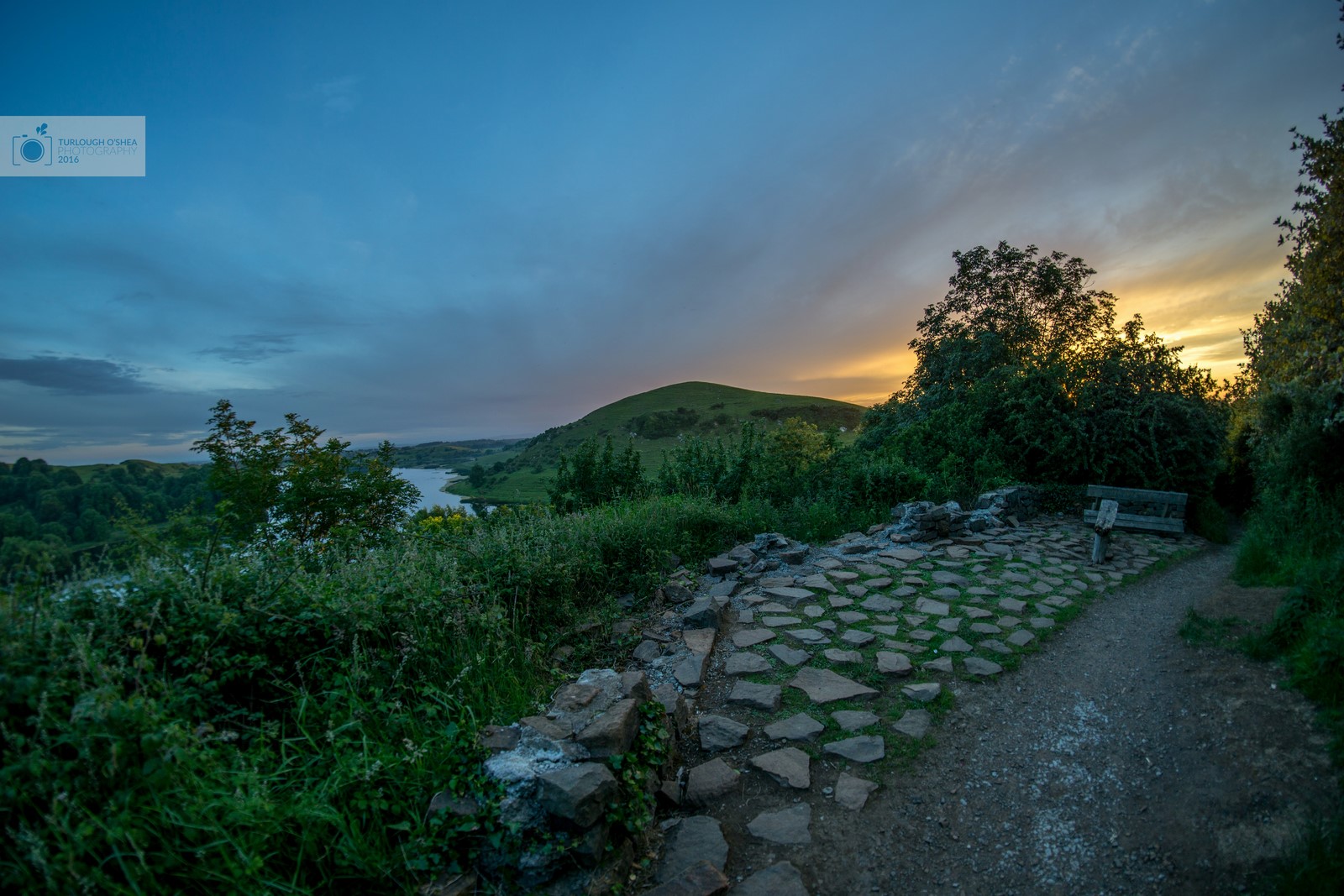 Lough Gur Walk – 8mm, f/2.8, ISO 100, 1/160 seconds
Down by the Lakeside
Down at the lakeside, you could get a much better view of the setting sun beside the hill. The colours of the sun and sky provided great reflections on the lake water. I decided to make my way out on the water on some stepping stones. This gave me a better composition than back by the reeds as I was a few minutes earlier.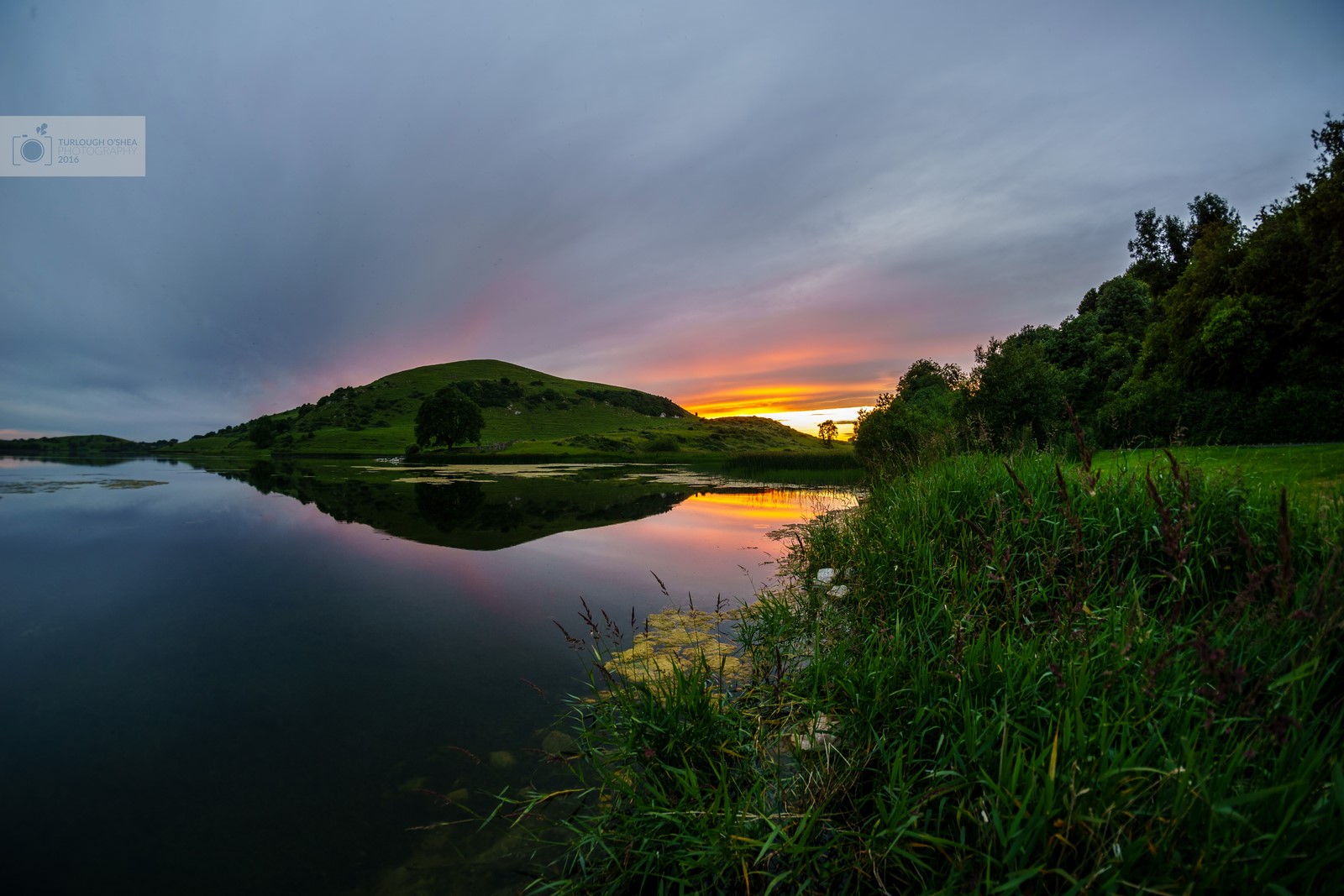 Lough Gur Lakeside – 8mm, f/2.8, ISO 100, 1/20 seconds
If you have any like my work or want to see what I've been up to, please check out and like/follow my website, my 500px, my Facebook, my Instagram and my Twitter.
Please follow and like us: