Few Days in Donegal
As Kathryn and I found ourselves in Donegal for a few days, it only made sense to travel to Northern Ireland to see a few things we've been meaning to see such as the Giants Causeway.
Arriving at the Giants Causeway
When you get to the Giants Causeway, there's a big visitor centre and space to park which is handy. While you can access the Giants Causeway for free, if you use any of the facilities eg. parking, you need a ticket. From the visitor centre it's about a kilometer walk to the main event. It's hard to miss it as it juts out into the water and is covered with tourists and photographers alike. There's a small climb to get on top of the pillars, it's nothing too taxing.
Finding a Spot
I didn't really know what to do at first. The sun was out in full and the light was very harsh. I toyed with a few different spots for a photo. I thought I had decided on one and then the waves decided to swell up and start splashing and spraying it. I decided to just take some test shots and wait until the sun began to set and people started to clear away. I settled on a new location and set up my tripod and put a variable ND filter on my lens. I took a number of shots, trying to get the nicest and best light. The final shot can be seen below!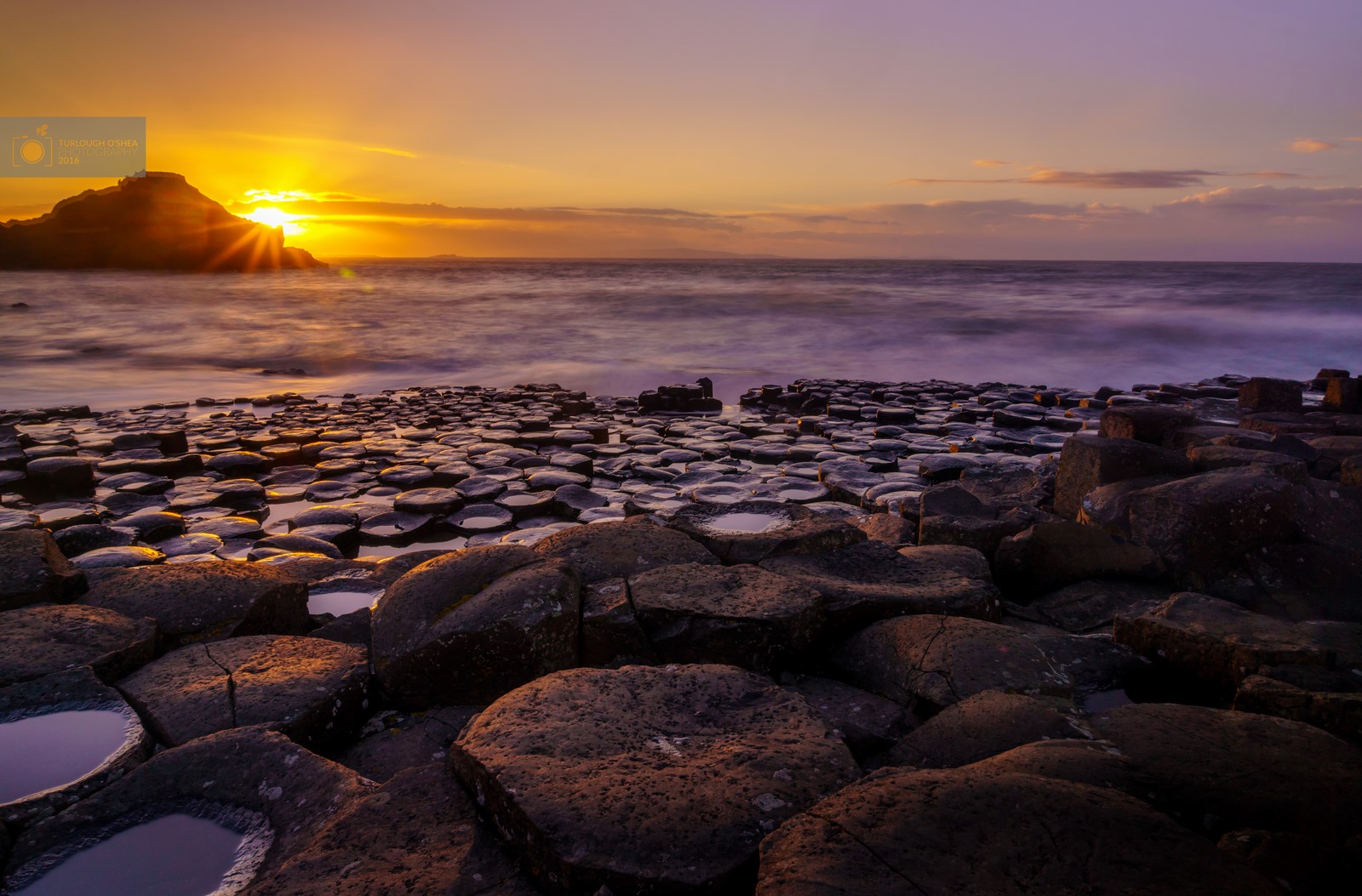 Giants Causeway at sunset – 16mm f/16, ISO 100, 4 seconds
Sunset Timelapse
While I had set up my main camera for a sunset shot, I decided to set up my GoPro for a timelapse. I waited until things had quietened down a bit before I set up for the timelapse. With my previous timelapses, I had taken a series of images and then joined them together to create a video. For this timelapse I took video which would then be sped up later on. I thought video might be better in this instance as I didn't want to lose the waves crashing in.
GoPro Hero 4 Silver at the Giants Causeway at Sunset – Video sped up.
If you have any like my work or want to see what I've been up to, please check out and like/follow my website, my 500px, my Facebook, my Instagram and my Twitter.
Please follow and like us: