Donegal
Having visited Donegal previously, Kathryn and myself could not wait to get back! We ended up booking two days and luckily, the two days turned out to be fantastic. We had great weather and no rain. In fact, it only started raining when we got back to the car after our last sunrise shoot.
We had a few places in mind to shoot. In no particular order there were Malin Head, Fanad Lighthouse, Crohy Arch and Great Pollet Arch.
Great Pollet Arch
Finding the Great Pollet Arch (also known as Elephants Rock) proved somewhat difficult. We followed a road that seemed promising but it ended too soon. This led to exploring a few fields and along a cliff face. There seemed to be no sign the arch but again perseverance paid off. We eventually found it. We took a few photos from up high on the cliff. We then made our way down to the beach level and set up to take a few shots. We had to hurry as it seemed the tide was coming in and we didn't want to get stranded there. We made our way back to the car and as we reached the car, it started to drizzle. The drizzle turned into rain and it rained for the rest of the day. Our timing was impeccable for once.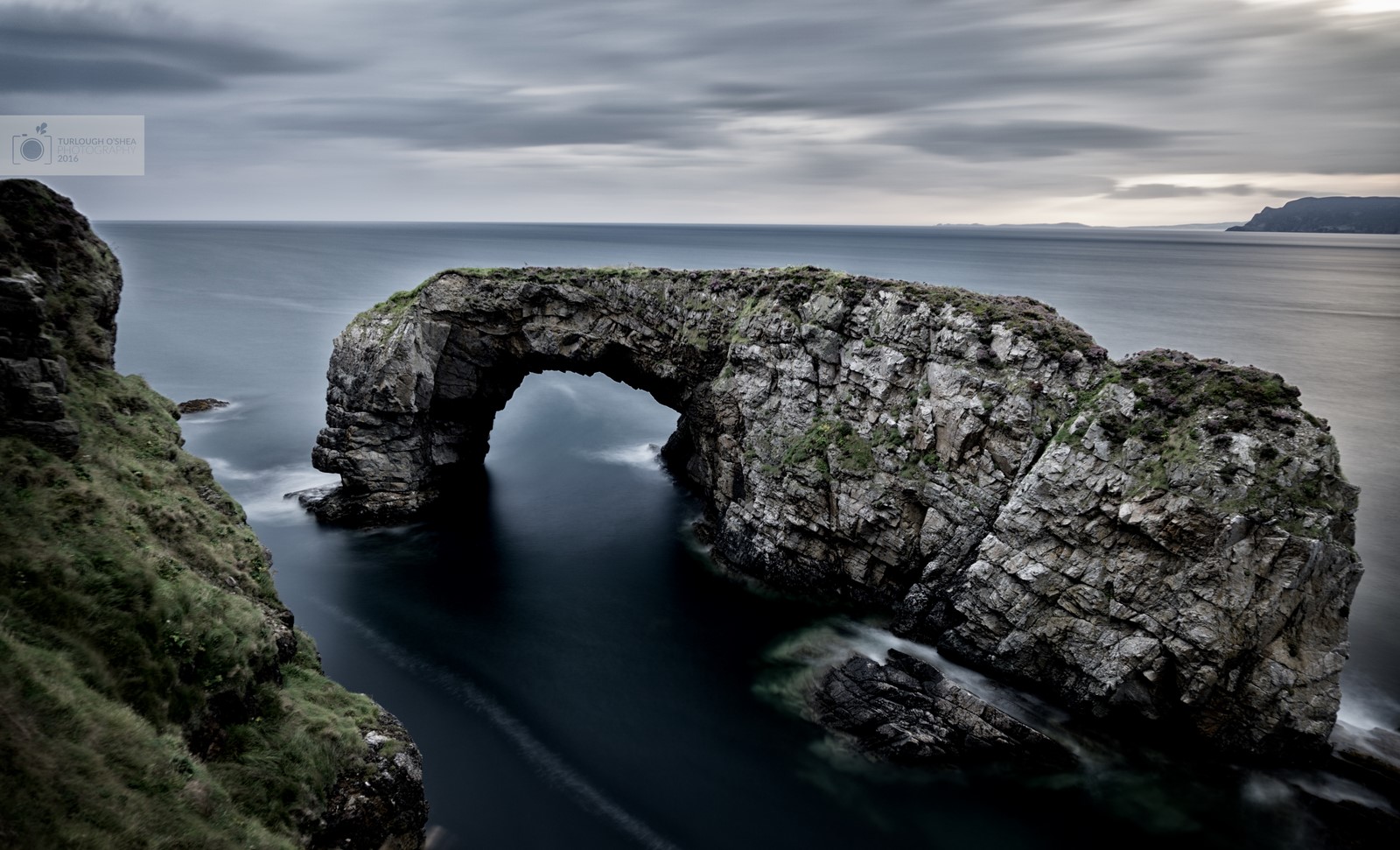 Great Pollet Arch – 16mm, f/3.5, ISO 100, 73 seconds (ND10)
More images will be available on my Facebook, Instagram, 500px and Twitter pages!
Please follow and like us: