A New Location
We wanted a new location to explore. The weather wasn't looking great so this trip would mostly be scouting. Kathryn had passed signs for Streedagh recently so suggested we check it out. It was about an hours drive away, passing through Sligo. It seems quite off the beaten track as when we got close to it, we had to give way to a herd of cows who had stumbled onto the road. When we got there I set about taking some photos of the setting sun before it went behind the clouds for the evening.
I then set about scouting the area more. Behind the beach across an inlet of water you could make out a mountain, possibly Benbulben. It may have been too far out to be Benbulben but I'm honestly not sure. However, it was too dark and grey in this direction to get a decent image. As we were leaving we discovered a secondary beach. I went down to it and had a quick look around but the main beach seemed much nicer to me.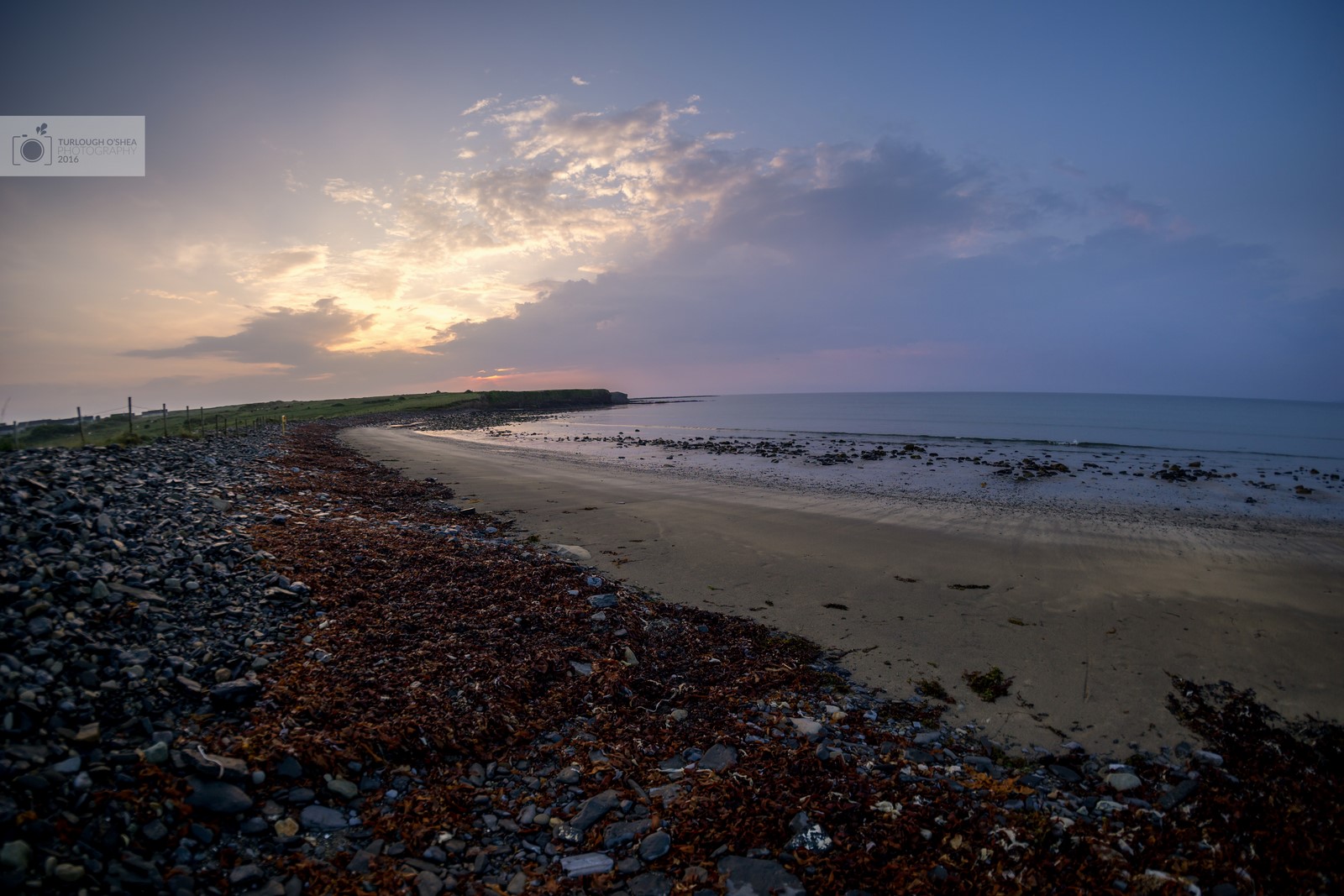 View from Streedagh Beach – 8mm, f/3.5, ISO 200, 1/320 seconds
If you have any like my work or want to see what I've been up to, please check out and like/follow my website, my 500px, my Facebook, my Instagram and my Twitter.
Please follow and like us: